Weddings and Social Gatherings
The spaces below are recommended for weddings and social gatherings.
Deer Zink Events Pavilion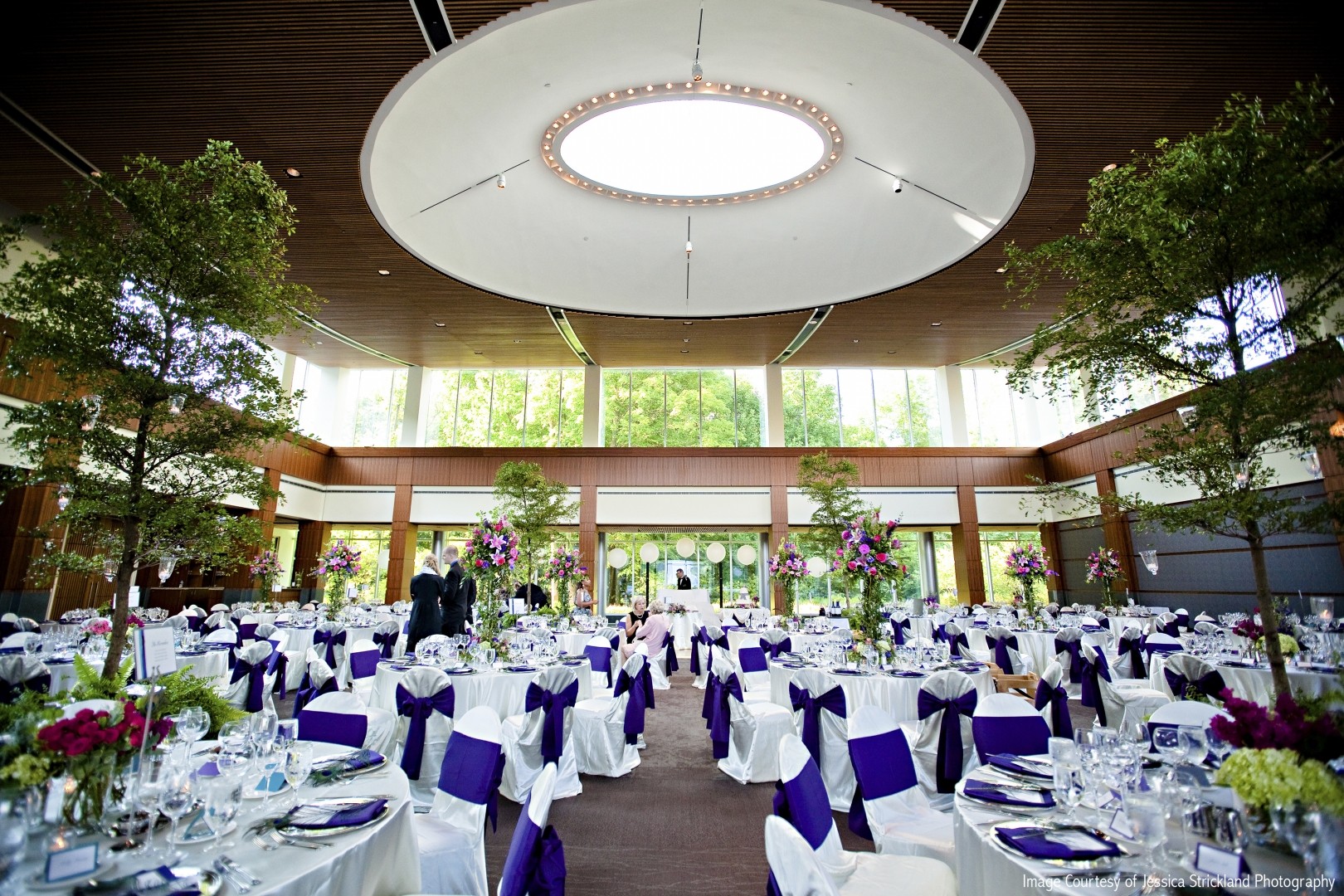 This private enclosed pavilion is flanked by two walls of two-story windows with dramatic vistas of the Sutphin Fountain and surrounding gardens. Decorated in rich, natural colors, this large ballroom has a striking oval skylight, direct access from both parking areas, built-in check in desk, private coat room and separate foyer which make it perfect for meetings, dinners, receptions and more. This pavilion can hold 375 people for a seated dinner or 300 if a dance floor is to be included. For a cocktail reception, the capacity is 600 people.
Formal Garden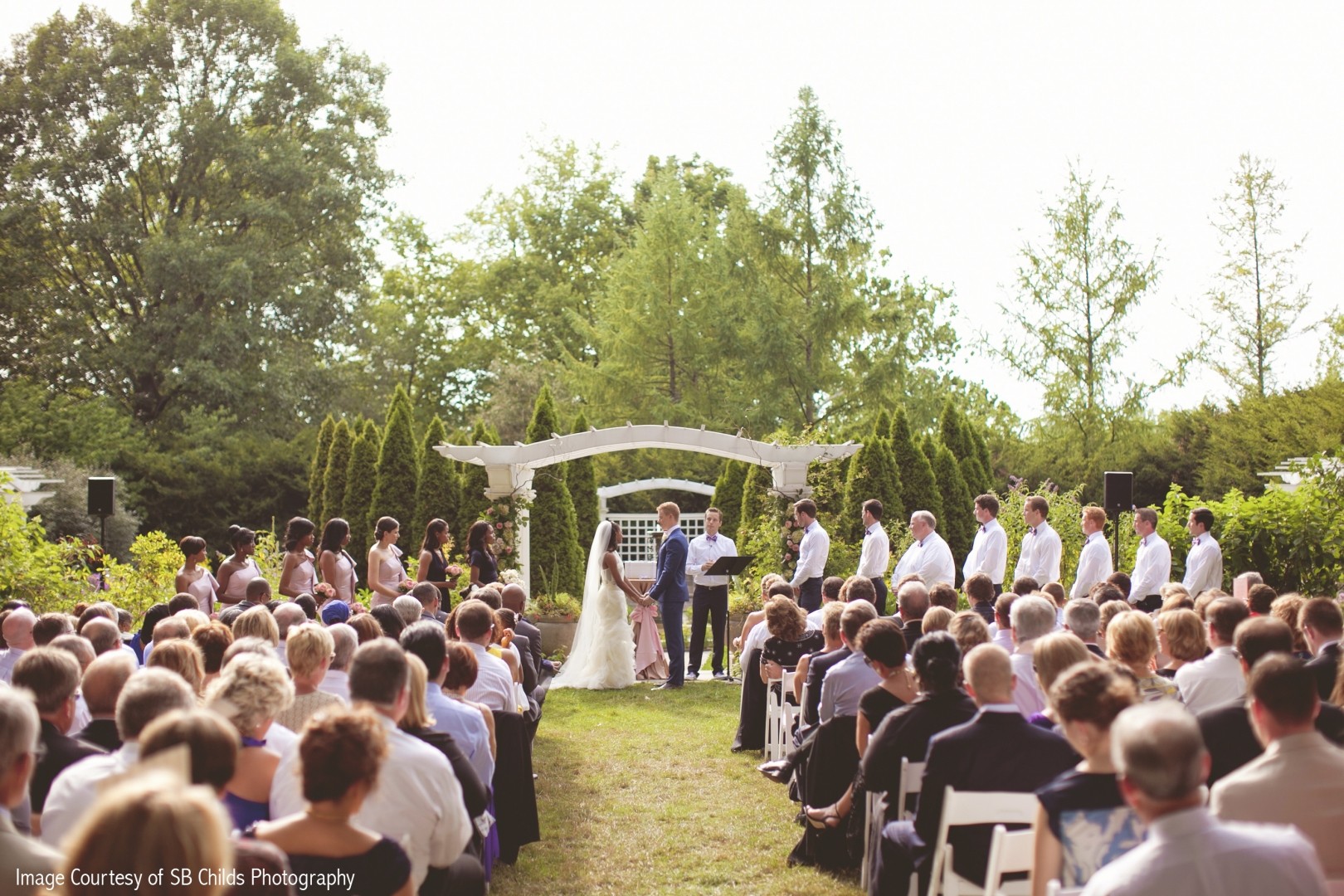 Oldfield's' magnificent gardens and grounds were designed in the 1920s by Percival Gallagher of the landscape architecture firm Olmsted Brothers. Adjacent to Lilly House, the Formal Garden has a symmetrical layout with a fountain as its center. For a more intimate ceremony, the trellised entrance and wall of bush hedge around the Apple Orchard offer a wonderful backdrop. The capacity of this venue varies upon the party.
Four Seasons Garden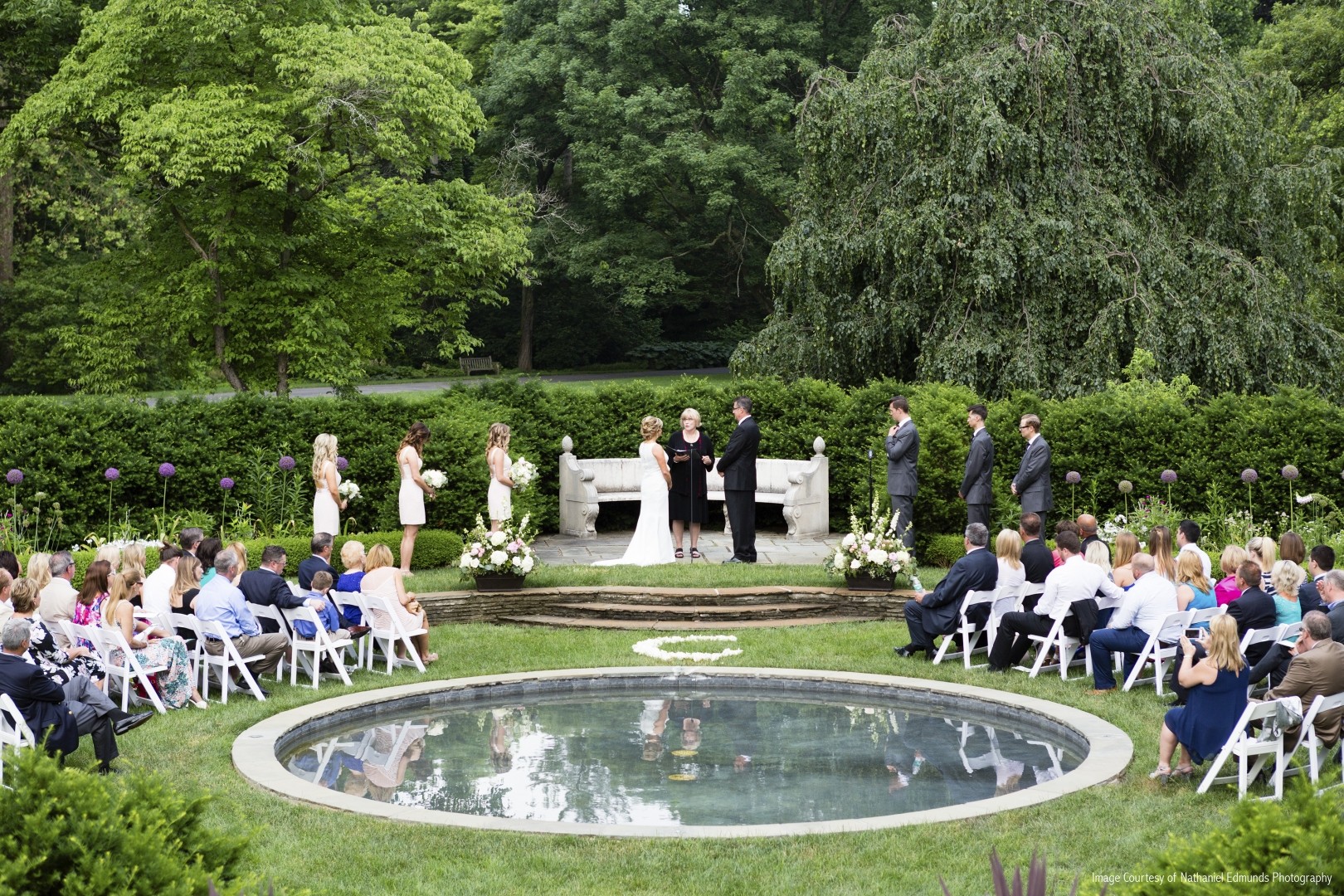 Celebrate your big day in the beautiful Dickinson Four Seasons Garden on the Newfields campus. This garden is the perfect place for an intimate ceremony, no matter what time of year you say "I do." The Four Seasons Garden celebrates spring, summer, autumn, and winter with four statues honoring the seasons and colorful flower displays of perennials, bulbs, trees, and shrubs. In the center of the circular garden is a recently redesigned fountain to add yet another element to your big day.
Garden Terrace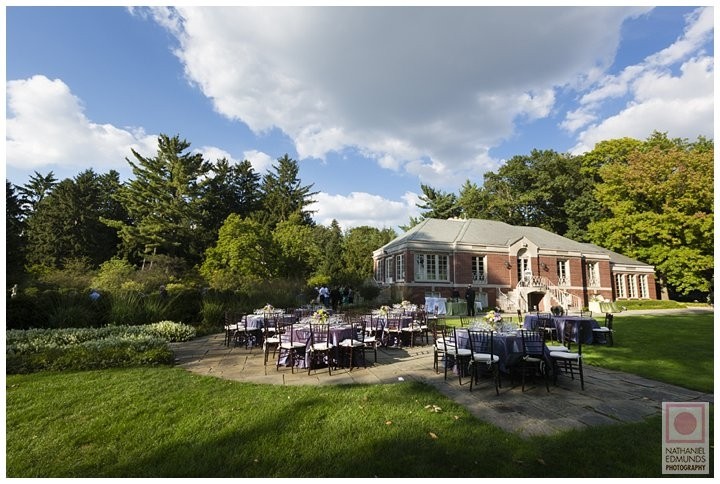 This quaint building was built in 1940 by J. K. Lilly Jr. as a recreational facility for his family. Today the Garden Terrace serves as a special event facility, perfect for corporate retreats, showers and holiday parties, and wedding receptions outside on the lawn. This terrace can hold up to 60 people.
Pulliam Family Great Hall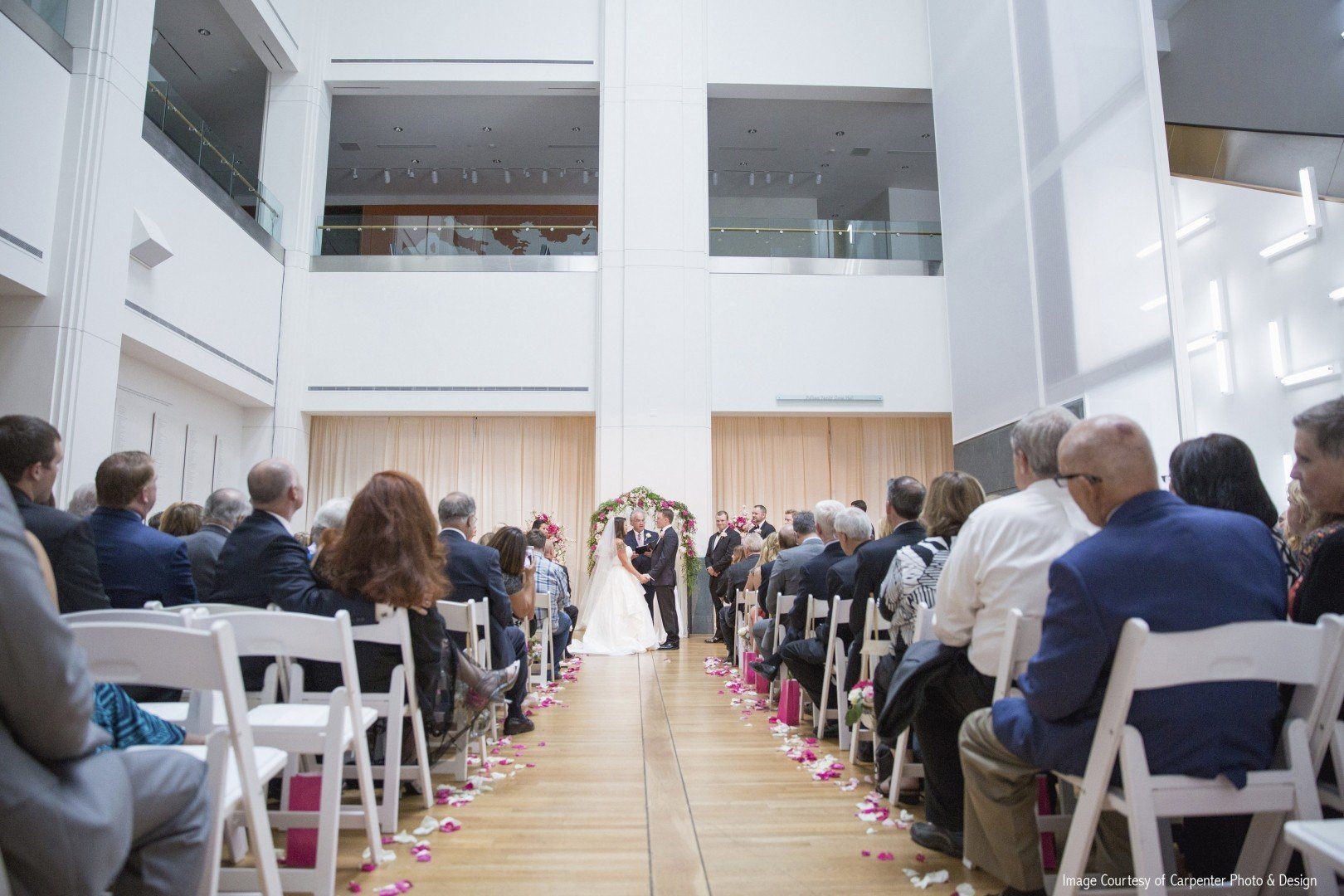 The Pulliam Family Great Hall doubles as the entrance to the IMA's European and American Art galleries. Extending from Sol Lewitt's Wall Drawing No. 652 into the galleries themselves, this beautifully lit hall provides a unique experience that incorporates elements of the Museum's collection and makes this site an exceptional experience for you and your guests. A cocktail reception in the Great Hall holds 300 people and 120 people for a seated dinner with dancing.