Newfields offers free-admission days, memberships with partnering organizations, and special discounts to ensure everyone can experience all that our campus has to offer, inside and out. These programs can help you plan your visit:
Neighborhood Membership
Newfields invites our closest neighbors to visit our campus as often as they wish with our free Neighborhood Membership. Unlimited visits and discounts for special programs are just a few benefits you receive with your Neighborhood Membership. To learn more and see if you qualify visit: discovernewfields.org/neighborhood or stop by the Information Desk.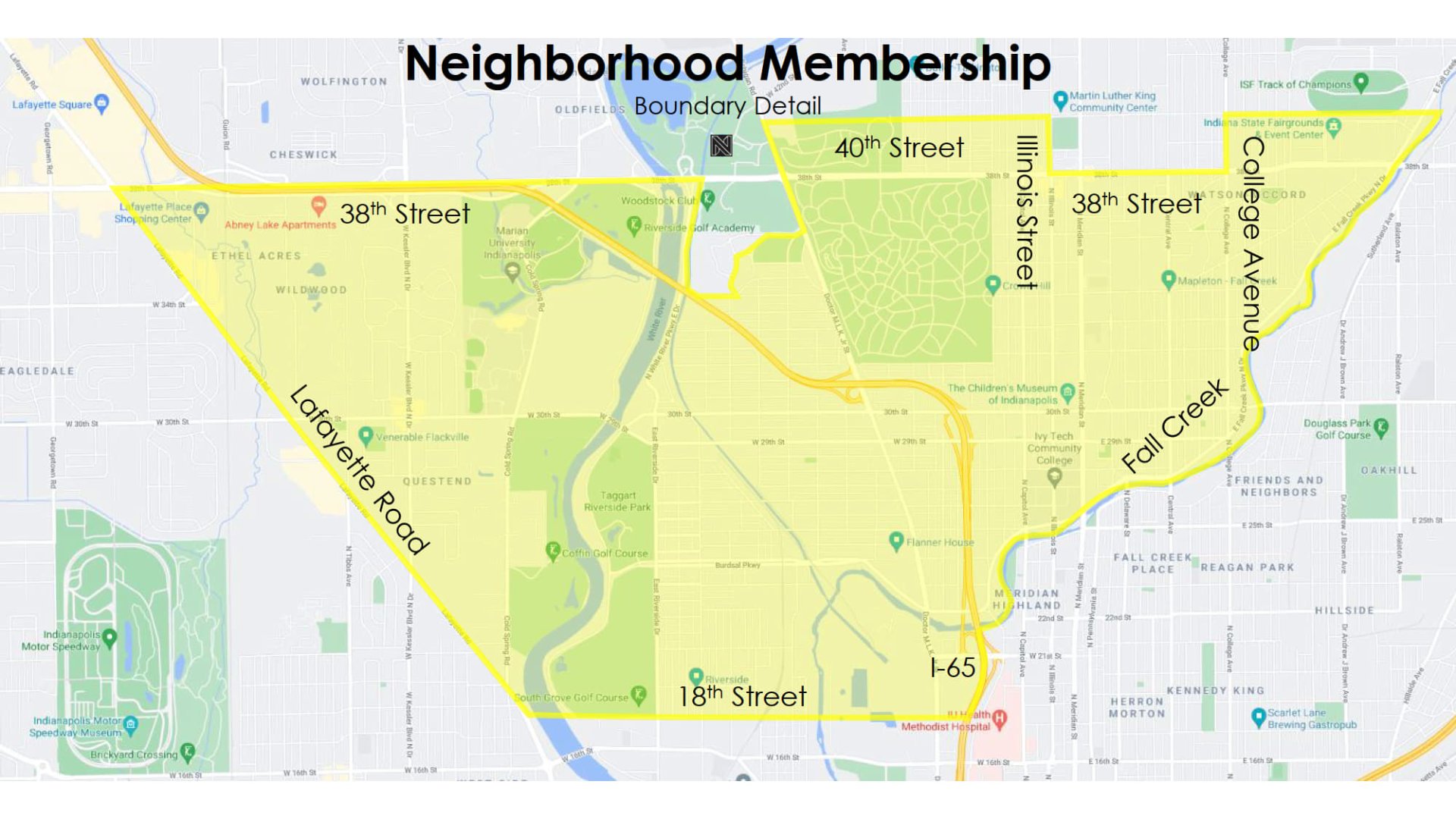 Access Pass
The Access program enables qualified families to purchase admission to participating Access Pass partners for $2 per family member per visit, for up to two adults and dependent youth living in the household. The Access Pass program is a partnership amongst many Indianapolis Cultural destinations. Qualifying Access Pass holders sign up through The Children's Museum of Indianapolis.
ACCESS PASS ONLINE APPLICATION
Free Days
Free First Thursday presented by bank of america
Sponsored by Bank of America, General Admission is free during operating hours on the first Thursday of every month year round. Advanced ticketing is required. Tickets are available for reservation free of charge at discovernewfields.org/visit.
Thursday, January 5, 2023 - 11 a.m. to 4 p.m.
Thursday, February 2, 2023 - 11 a.m. to 4 p.m.
Thursday, March 2, 2023 - 11 a.m. to 8 p.m.
Thursday, April 6, 2023 - 11 a.m. to 8 p.m.
Thursday, May 4, 2023 - 11 a.m. to 8 p.m.
Thursday, June 1, 2023 - 11 a.m. to 8 p.m.
Thursday, July 6, 2023 - 11 a.m. to 8 p.m.
Thursday, August 3, 2023 - 11 a.m. to 8 p.m.
Thursday, September 7, 2023 - 11 a.m. to 8 p.m.
Thursday, October 5, 2023 - 11 a.m. to 5 p.m.
Thursday, November 2, 2023 - 11 a.m. to 4 p.m.
Thursday, December 7, 2023 - 11 a.m. to 4 p.m.
Martin Luther King Jr. Day
Celebrate Martin Luther King Jr day with free admission on Sunday, January 15, 2023.
Please note: This celebration will occur on Sunday, the day before Martin Luther King Jr. Day. Newfields' campus is closed on Mondays.
Gardens & Museum Day
Celebrate International Museum Day and Go Public Gardens Day with free general admission the last Friday in May, Friday, May 26, 2023 from 11:00 - 8:00 pm. Free General Admission for all guests that secure a ticket online, in advance.
Discounts
Marion County Students
Marion County students, in grades K-12, receive free admission when visiting for a school assignment. Students simply check in at the Information Desk and let a Guest Experience Associate know they are visiting to complete an assignment and they will receive a free ticket with their student ID.
Indiana partner COLLEGE AND UNIVERSITY MEMBERSHIP PROGRAM
Students attending one of the following colleges and universities receive a free Newfields annual membership upon showing their student ID:
Ball State University
Butler University
Christian Theological Seminary
Indiana University Bloomington
Indiana University Indianapolis
Ivy Tech Marion Campus
Marian University
Martin University
Purdue University in Indianapolis
University of Indianapolis
Ticket Distribution
Throughout the seasons, we provide complimentary admission tickets to organizations in Central Indiana for their constituents to visit Newfields. This program is focused on breaking down barriers to access for underserved and under resourced communities. To learn more about this program or to inquire about participation, please contact us at communityengagement@discovernewfields.org.
Blue Star Program (Active Military)
Current Active Duty Military and their immediate family recieve free general admission with a valid military ID year round.
Non-Profit Organization Donation Program
501(c)(3) organizations may request a donation of a family four pack of general admission tickets or a Family Membership once per year for incentives, giveaways, or drawings. Please submit all requests to info@discovernewfields.org.
Bank of America Museums on Us
Present your Bank of America, Merrill Lynch, or U.S Trust credit or debit card and a photo ID on the first full weekend (Saturday and Sunday) of every month for one free general admission ticket. This ticket can be reserved online in advance using the promo code "MOU2024".
January 7 & 8, 2023
February 4 & 5, 2023
March 4 & 5, 2023
April 1 & 2, 2023
May 6 & 7, 2023
June 3 & 4, 2023
July 1 & 2, 2023
August 5 & 6, 2023
September 2 & 3, 2023
October 7 & 8, 2023
November 4 & 5, 2023
December 2 & 3, 2023