Corporate, Non-Profit, and Social Events
The spaces below are recommended for corporate events and conventions.
Randolph H. Deer Special Events Pavilion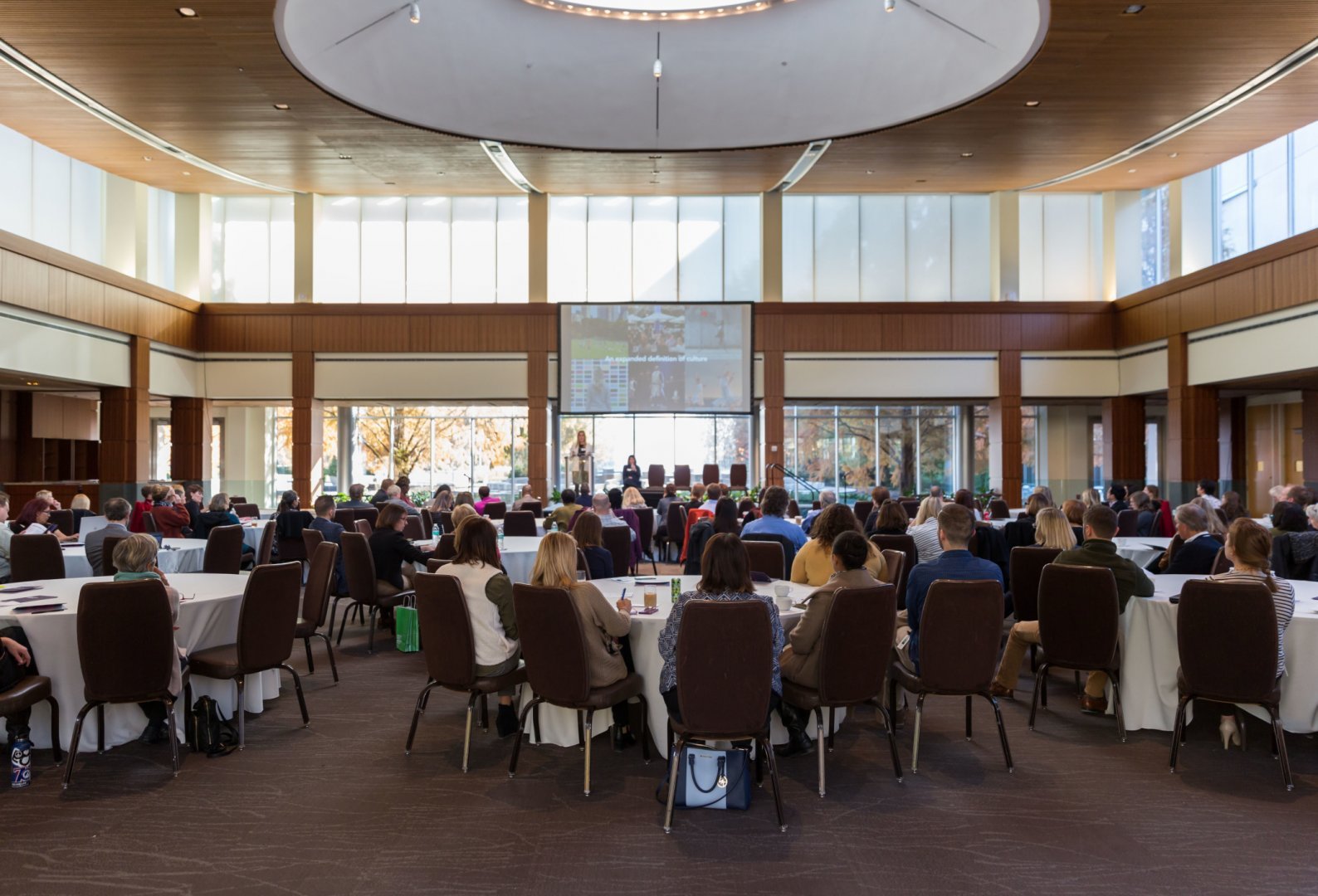 This private enclosed pavilion is flanked by two walls of two-story windows with dramatic vistas of the Sutphin Fountain and surrounding gardens. Decorated in rich, natural colors, this large ballroom has a striking oval skylight, direct access from both parking areas, built-in check in desk, private coat room and separate foyer which make it perfect for meetings, dinners, receptions and more. This pavilion can hold 375 people for a seated dinner or 300 if a dance floor is to be included. For a cocktail reception, the capacity is 600 people.
Sutphin Fountain Room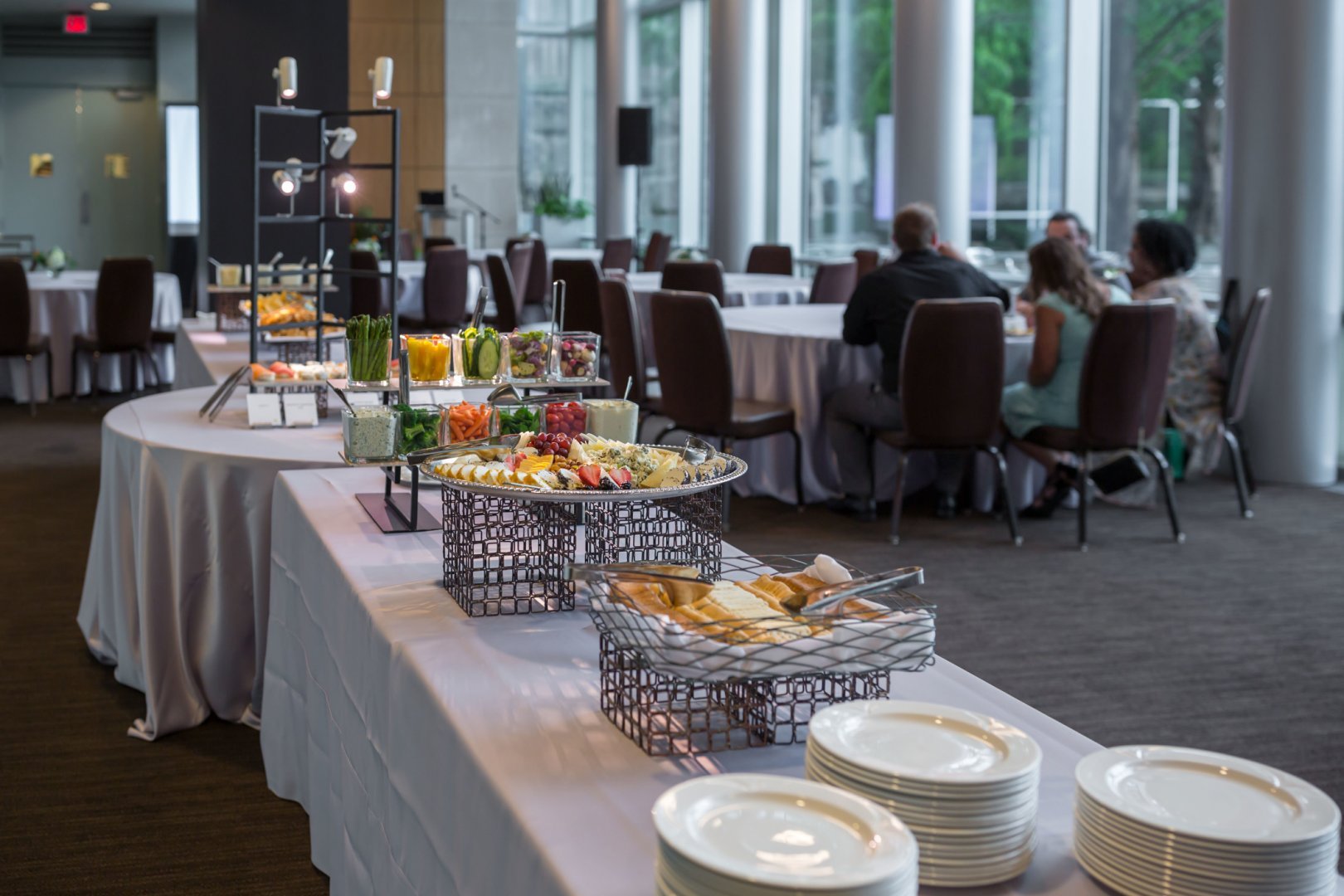 Enjoy an intimate setting with a lovely view of the IMA gardens and Sutphin Fountain. A wall of floor-to-ceiling windows creates a dramatic setting morning and night. The Fountain Room is a modern, yet elegant area for any small event. Space is semi-private during Museum hours and seats 80 people.
The Toby
The Toby features 530 seats, including a balcony and playful alternative seating. Digital and 35 mm projection with Dolby surround sound are available for use. After your event, linger in the lobby decorated with high-style furniture to talk with friends and colleagues. The Toby holds 530 people.
DeBoest Lecture Hall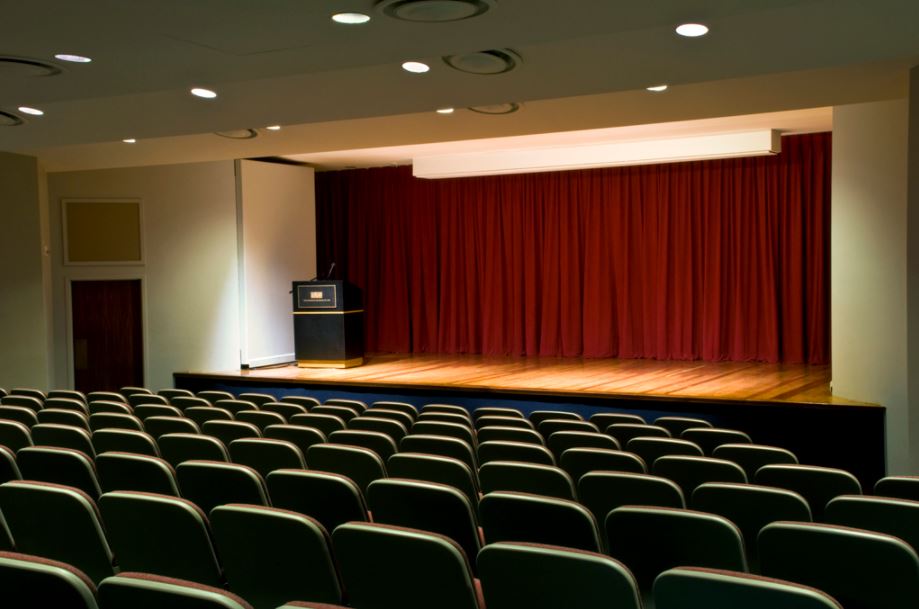 DeBoest Lecture Hall is a 168 seat theater located on the ground level of the Indianapolis Museum of Art. Rental includes the use of stage, podium, digital projection, wireless microphone, computer hookup, Wifi, and DVD playback capability. The DeBoest Lecture Hall seats 168 people.
Adult Lecture Spaces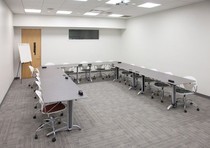 Adult Lecture Spaces A and B both accommodate up to 20 people and include a digital projector, screen, white board, and sound system. Furniture can be arranged to fit a variety of needs.