Newfields is committed to becoming an empathetic, multi-cultural, anti-racist institution that embraces diversity, equity, inclusion and access (DEIA) into every facet of our work.
We want every member of our community to see themselves in Newfields, and to see Newfields making a positive impact in their neighborhoods. We want Newfields to be a place where our employees are excited to come to work, feel respected, and are proud of the direction we are moving.
Newfields is yours, and we hope you will join us in transforming its future.
Please share your feedback by email at together@discovernewfields.org.
We want to hear from you!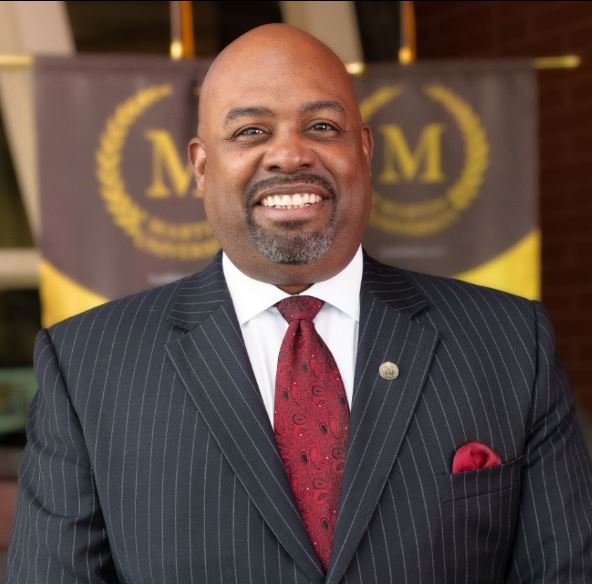 Introducing the Chair of the Newfields Community Advisory Committee
Dr. Sean L. Huddleston began his presidency as Martin University's 5th president on March 25, 2019. Dr. Huddleston's entire career in higher education has been focused on leading institutional efforts that create conditions of success for nontraditional students and those who have been historically underrepresented and underserved. Prior to joining Martin University, Dr. Huddleston served as the inaugural Vice President and Chief Equity & Inclusion Officer for the University of Indianapolis. In this role, Dr. Huddleston led system-wide efforts that enhanced institutional excellence through the design, implementation, and assessment of institutional diversity, inclusion, and equity initiatives.
Dr. Huddleston held similar roles at Framingham State University and Grand Valley State University and has taught various courses at both the undergraduate and graduate levels.
Dr. Huddleston's educational experiences have focused on non-traditional, adult learners in higher education. As a returning adult student, he earned a Bachelor of Arts Degree (B.A.) from Siena Heights University. He later earned a Master of Education (M.Ed.) degree in Adult and Higher Education and an Educational Specialist (Ed.S.) in Leadership degree from Grand Valley University. Dr. Huddleston completed his doctorate in Community College Leadership at Ferris State University. Dr. Huddleston has also received professional certifications from Cornell University and Dartmouth College.
Newfields' Mission
To enrich lives through exceptional experiences with Art & Nature.
Newfields' Values
Stewardship • Inclusivity • Service • Excellence
Stewardship: We create a vibrant Newfields for current and future generations. We accomplish this with a sustainable financial model, a well-maintained campus, well stewarded collections, and environmentally-responsible business practices.
Inclusivity: We welcome diverse audiences and ideas. We provide thoughtful, inclusive programming that is accessible to the residents of our community, as well as opportunities for individuals and companies through our hiring and procurement practices.
Service: We believe the guest is our first priority. We treat each visitor, member, volunteer, employee, and donor as an individual, and personalize our guests' experiences.
Excellence: We strive to offer the best of nature and the arts. We aim high and constantly innovate to exceed the expectations of our guests, employees, volunteers, and donors.
Some of the initiatives and programs underway at Newfields to promote inclusivity:
Creating a new $20-million endowment for the works of underrepresented and marginalized artists
Establishing a new Community Advisory Committee
Increasing diversity on the Board of Trustees and continuing a focus on diversity on the Board of Governors
Hiring a senior-level diversity executive, reporting to the President and CEO, with authority to oversee DEIA efforts as well as bring more diverse vendors and suppliers to Newfields
Creating a new Neighborhood Pass providing free admission to area residents
Expanding our complimentary membership program to include more community partners, and expanding distribution of free tickets to programs and events
Implementing DEIA training for every leader, staff, docent and volunteer
Conducting a top-to-bottom review of the institution led by outside DEIA experts
Improving our recruitment, retention and promotion of/for/by Black, Latino/a/x, Indigenous, Women, People with Disabilities, LGBTQIA, and other marginalized identities at all staff levels
Continuing our efforts to implement Newfields' $18 minimum wage to provide for a livable income for all full-time staff