Larger than Life: Newfields Summer Nights Film Series
In partnership with our title sponsor, The National Bank of Indianapolis Summer Nights Film Series, we are so excited to bring a diverse and entertaining lineup of films that span time and space (we've got a Bollywood film this year, ya'll!). This year's Summer Nights Film Series recognizes the myriad of ways movies play into our day-to-day lives. We go to the movies for so many reasons: to see the stories that resonate with us, to see the spectacle, to see our favorite stars undergo trials and tribulations, to glean insight into our own stories, to escape, and so much more. This summer, you'll get to choose from 17 movies, selected by me, Coye Lloyd, and my co-curator, Diana Gingerich, Manager of Partnership & Film Programs at Newfields at the Greatest Spectacle in Outdoor Film Screening, Summer Nights Film Series.
It is easy to be swept up into the emotion on the big screen. We look up to the larger-than-life stars onscreen, but we also see ourselves. We see their pain and happiness through the lens of our own life experiences. We watch these stories, these instances in a person's life that no matter how fantastic the premise (an alien race of predators, for example), we can count on our star protagonist to show us the way through. Because of one of our picks, Predator, now we know if we are being tracked in the jungle one only needs to cover themselves with mud to avert capture! The more you know…
Movies are fun, but they can also be grounding, re-centering. They can feel like home. My hope is that this is the case for the movies in this summer's line up. Several hold special significance including Dilwale Dulhania Le Jayenge (1995)—the world's longest running film thanks to a theater in Mumbai, India called Maratha Mandir that still shows it every day. Come see it for yourself on Saturday, August 5 and be a part of the rich history and fandom for this film.
Another example of a fantastic film that encompasses our theme of the year is the kung fu masterpiece Fist of Fury (1972). This film opens new avenues for appreciation of not only the kung fu genre, but the film's international superstar, Bruce Lee. This might show my age and ignorance, but for me, Lee was initially an image of strength, physical exceptionalism, and bravado, and I'd bet for you too. Fist of Fury works to bridge those first impressions, from the posters and t-shirts to his actual gravitational charisma and kineticism. I am proud to show you not only why Bruce Lee is such a revolutionary figure in contemporary culture, but to also showcase the kung fu genre. Where would John Wick be without the influence of Bruce Lee?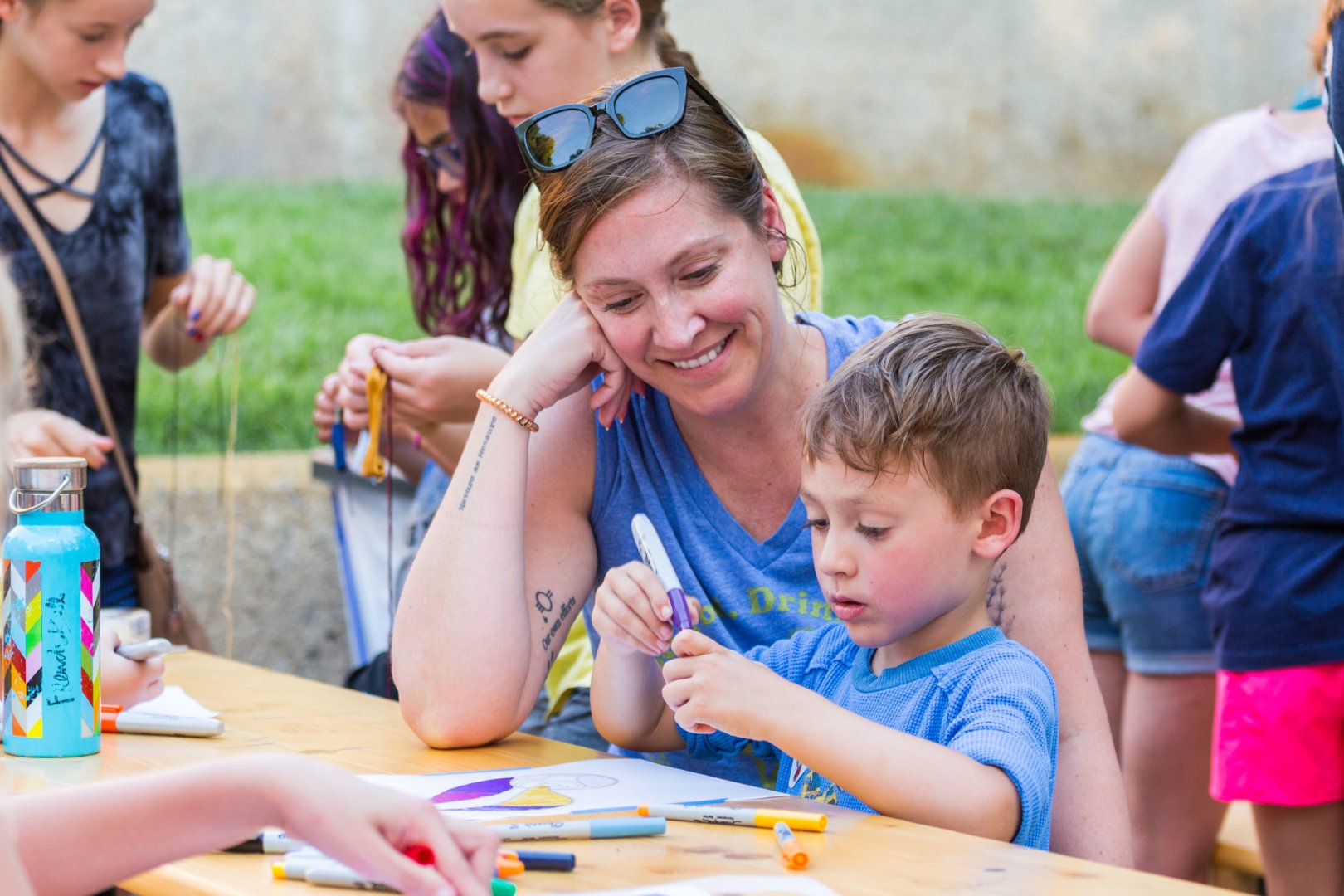 A highlight of this season is Evil Dead II (1987) presented with Indy Film Fest on August 18. You'll get to see it out in the woods, well, in The Virginia B. Fairbanks Art & Nature Park. The setting is just perfect, in the brand-new (opening June 11, 2023) exhibition Home Again on the Hawryluk Sculpture Green next to artist Heather Hart's cabin in the woods (literally, her sculpture is a canary yellow house that is sunken into the ground—go check it out this summer). It makes my heart happy with the literalism. Evil Dead II (no, you don't have to see the first one) carries a cult status that joins many disparate communities together for good, gross-out fun!

So come, join us! Don't just come to movies you haven't seen before. Come to old favorites. Rewatching old favorites on the big screen reminds you not only of why you loved the film, but also may show you how the film executes that magic. Come remind yourself of why we love the fact Brendan Fraser won an Oscar! Come learn why Shah Rukh Khan is Bollywood's Tom Cruise AND Keanu Reeves all-in-one! Allow yourself to see the love grow between Bogart and Bacall!

All that self-discovery is included in your ticket. Tickets are $9 for members and $12 for public. Tickets are free for ages five and under, but a reserved ticket is still required for youngsters. Get your tickets at discovernewfields.org.

See you under the stars.
Exhibition Credit:
The Summer Nights Film Series is generously supported by The National Bank of Indianapolis.