HIGH SPIRITS, THE SPROUSE SPRITZ
Stephen Sprouse was the inspiration for this refreshing summer drink, and it was first served at the exhibition opening for Stephen Sprouse: Rock | Art | Fashion, on July 13, 2022. I used the finest ingredients from our sponsor, ABOSLUT Vodka combining their citron vodka with a fresh homemade strawberry syrup to achieve an original taste. Sprouse designed edgy, colorful, and groundbreaking fashion, and this cocktail, the Sprouse Spritz is a nod to his creativity and dedication to his art. I hope you enjoy making it at home!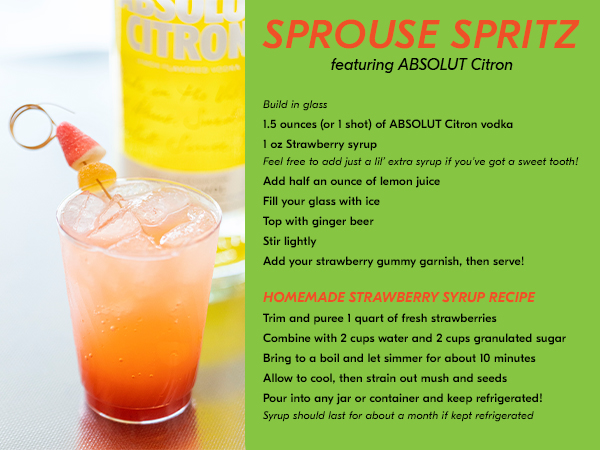 Lead support for Stephen Sprouse: Rock | Art | Fashion is provided by Target, Absolut Vodka and the Jan B. Rubin Art Exhibition Fund. Generous in-kind support is provided by RALPH PUCCI International, KCD PR, and Louis Vuitton. Additional support is provided by Amy Curtiss Davidoff and David Phillips.