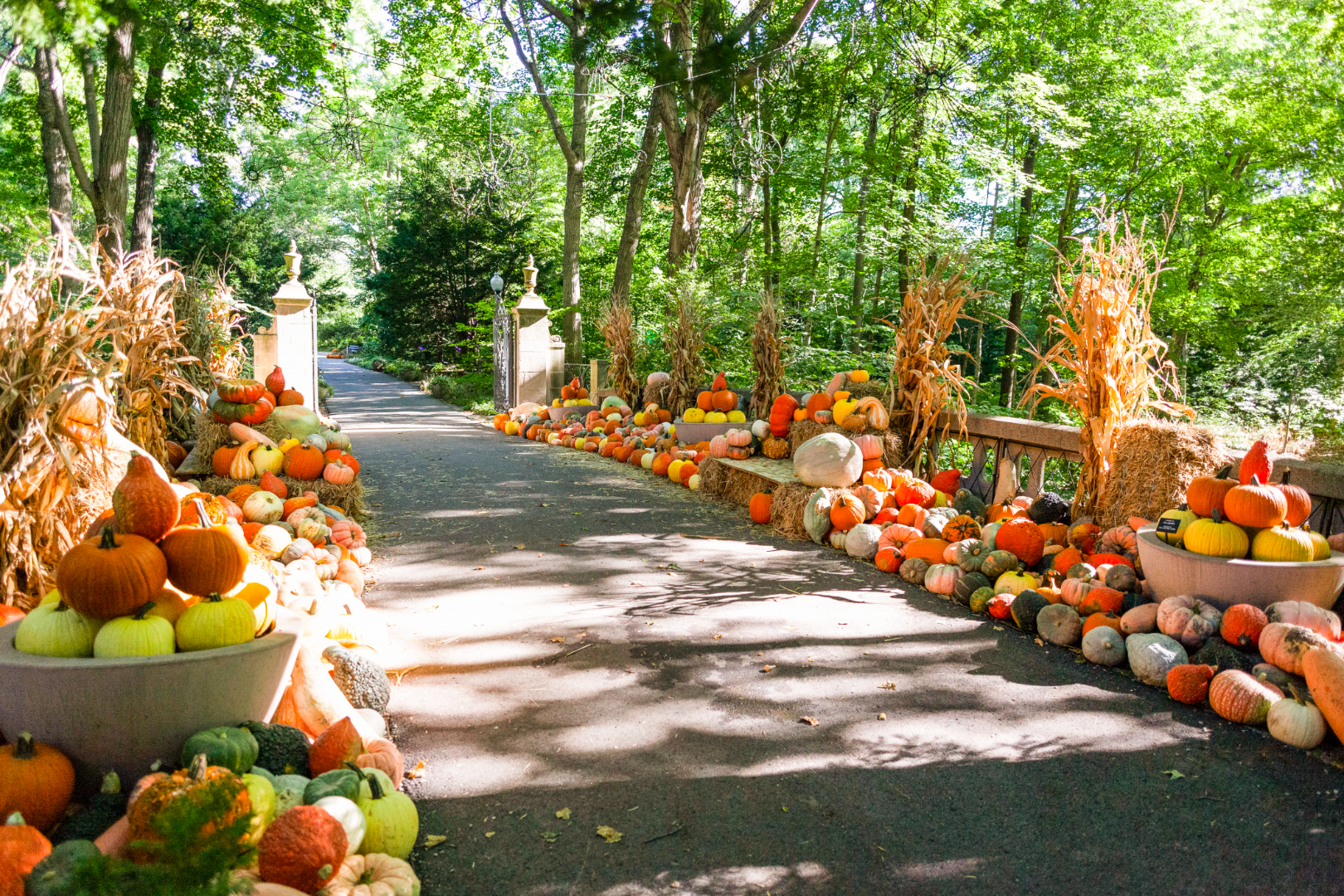 One of the most frequently asked questions at Newfields this time of year is, "What do you do with all of these pumpkins?!" And it's no wonder. Three semi-truck loads of pumpkins adorn 52-acres of campus all October-long.
'Grizzly Bear,' 'Speckled Swan,' and 'Red Warty Thing,' are just a taste of the charmingly named varieties on display. There are about 40 different types of pumpkins, gourds, and squash ranging in size from ones that can fit into the palm of your hand to over 400 pounds. All are grown by farmers in central Indiana—and they begin their planning in the spring. After dark 2,500 additional jack-o'-lanterns glow on Pumpkin Path of Peril during Harvest Nights presented by JPMorgan Chase.
The day after Harvest Nights staff often get to 'grab a gourd,' to take home and enjoy throughout holiday season. Chef Patrick Russ shares a recipe to make a special Pumpkin Bisque with the 'Blue Doll Pumpkin,' you can find it here too.
The rest of the pumpkins don't go to waste. This year Oinking Acres, a farm animal rescue organization, is taking several trailers full of food for their animals. Students from James and Rosemary Phalen Leadership Academy will enjoy painting and decorating classic orange pumpkins this year too, and Tarkington Fall Fest got to gather a few hundred for painting and decorating as well. The rest of the pumpkins will be composted and will contribute to the millions of blooms come Spring Blooms.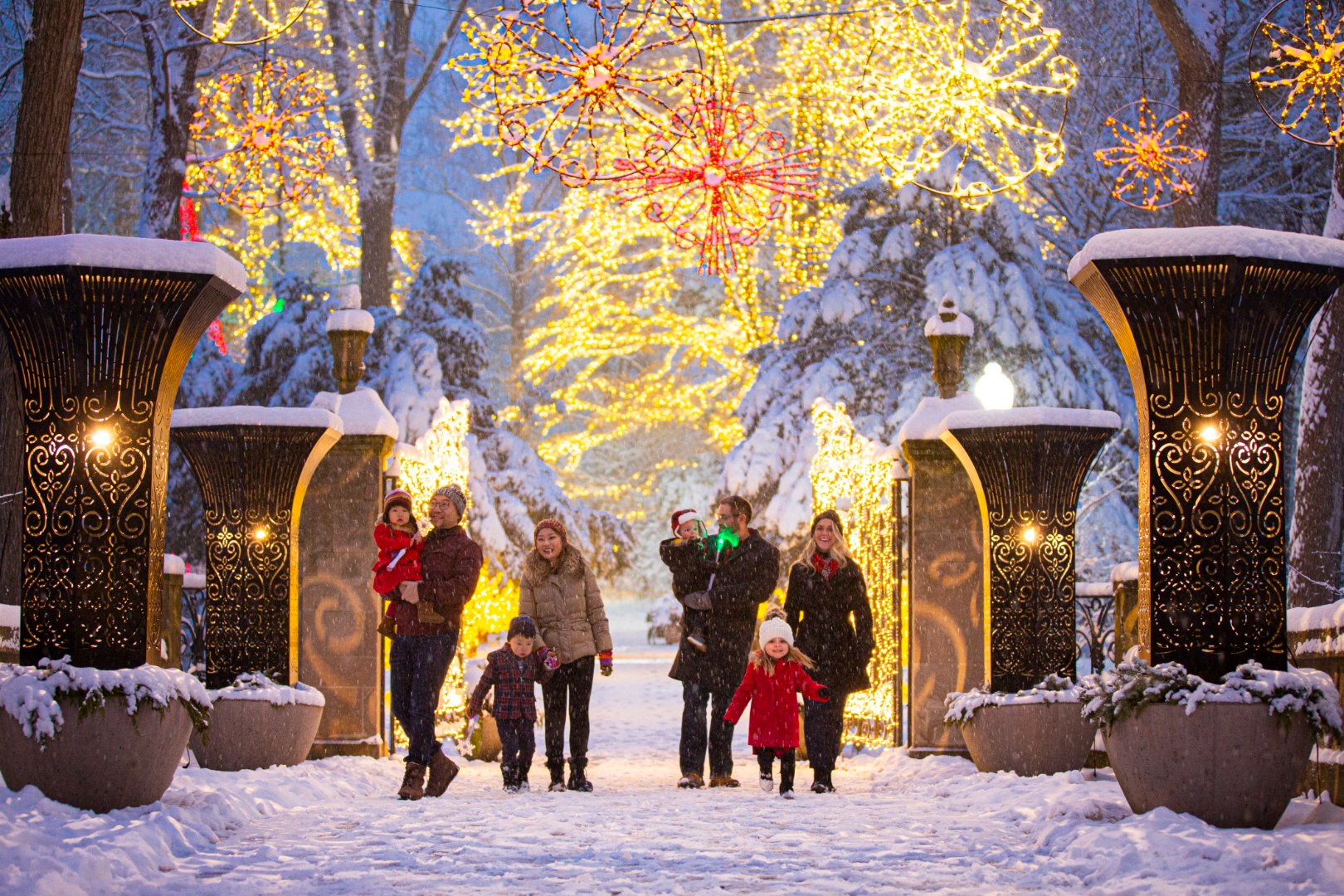 With the pumpkins in their new homes, The Garden will be ready to be transformed into a winter wonderland for Winterlights presented by Bank of America. Winterlights tickets are on sale now.
Exhibition Credits:
Harvest is presented by JPMorgan Chase & Co. Lead support is provided by Full Body Chills. Additional support is provided by Elysian Brewing, Marian Inc, Fleetwatcher, LLC, and Mays Chemical Company. Generous in-kind support is provided by Priority Printing. Harvest is made possible by a grant from Lilly Endowment Inc. through its initiative, Strengthening Indianapolis Through Arts and Culture Innovation.
Winterlights is presented by Bank of America. Lead support is generously provided by Hagerman Group, Marian Inc., RJE Business Interiors, Sun King Brewing, and Sunbelt Rentals. Additional support is provided by Barnes & Thornburg, Color Story Studio, Engledow Group, Faegre Drinker Biddle & Reath, Mays Chemical Company, and RCR Technology.