Looking for something fun to do while on a break from school and work? Newfields' own Katy Denny, Studio Programs Associate, and Marian Keith, Greenhouse Coordinator have two fun projects for creatives young and old. Both projects use commonly found household craft items, so your home will be looking like the IMA Galleries and Lilly House before you know it.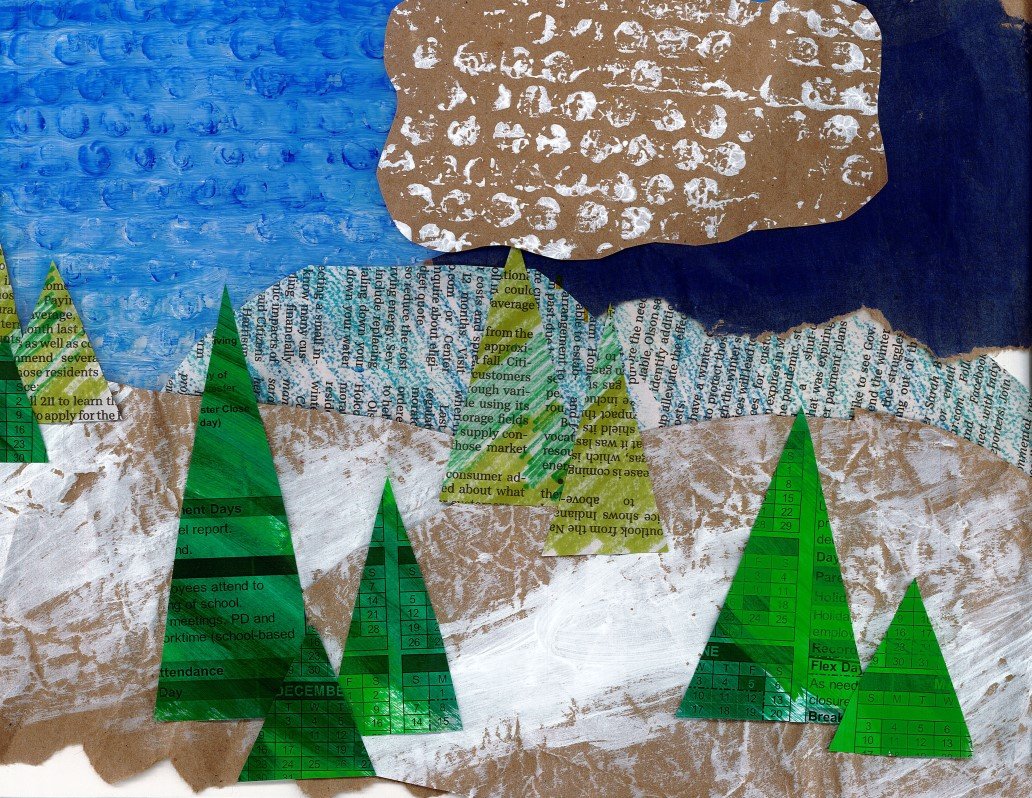 Winter Wonderland-scape
Katy Denny, Studio Program Associate
Create your own winter wonderland-scape, just like Frosty Morning by Hoosier Group artist John Ottis Adams. As a family or group, you can work together to make a single artwork, or everyone can make their own. When you're finished, you'll have a beautiful winter landscape to brighten up your cold winter days.
Make a day of it and head to Newfields: John Ottis Adam's work Frosty Morning is currently on view in the IMA Galleries in the American wing on Floor 2.
Materials:
Paper to be recycled (newspaper, copy paper, paper bags, etc.)

Scissors
Glue

Coloring materials, any kind (markers, crayons, paint, etc.)
Steps:
Find a base piece of paper for your artwork
Color your recycled paper with the colors you see in a winter landscape. Do not be afraid of make some things extra colorful
*Example: green trees, white snow-covered ground, blue sky, white clouds, red birds
If you used paint, allow the colored paper to dry
Once it's ready, cut out shapes for the objects you painted
Glue the objects onto your base piece of paper in a pattern you like
Stand back and look at your artwork, are there any other items you should add?
When you're finished, display your artwork and enjoy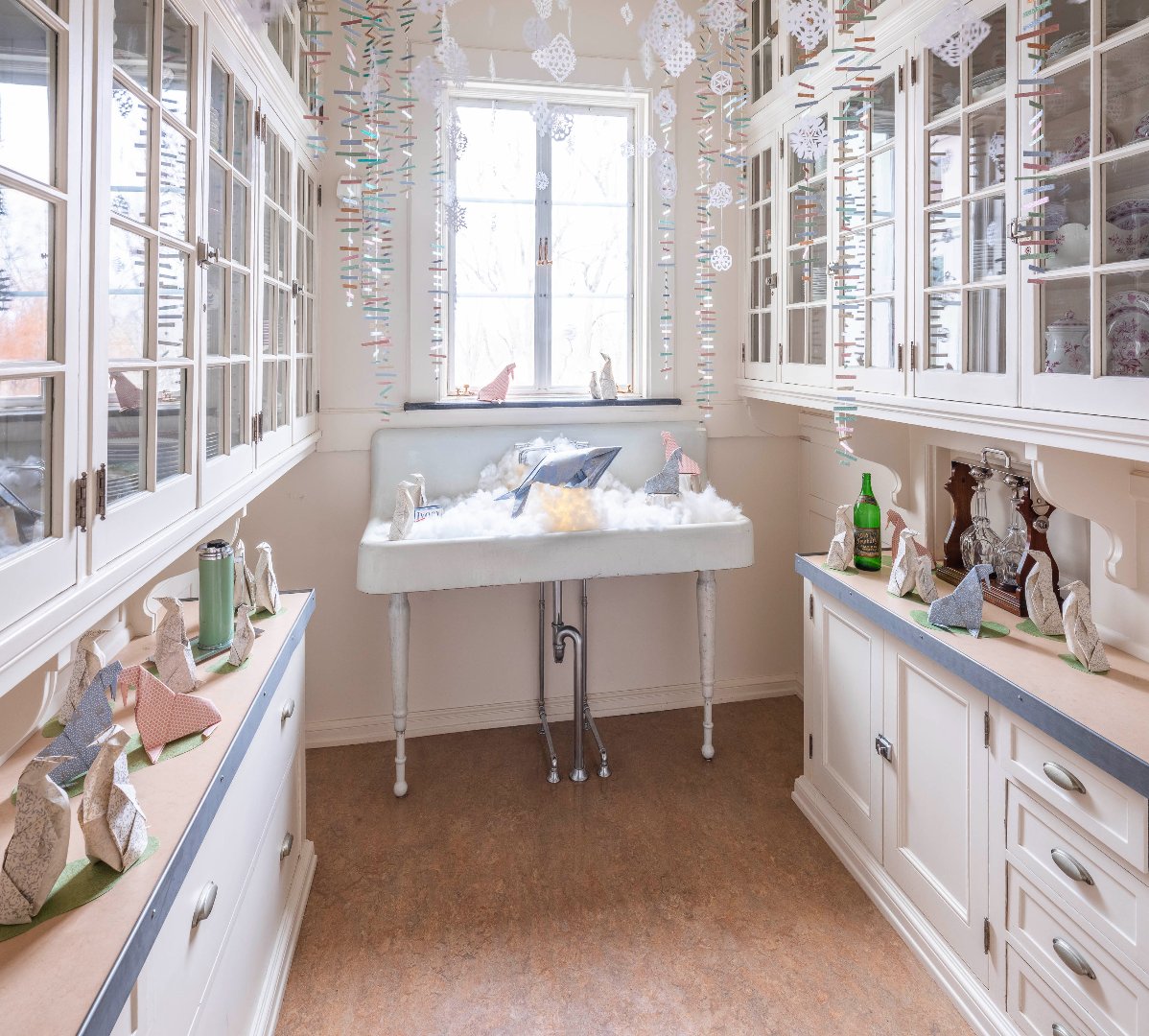 New Year Cheer
Marian Keith, Greenhouse Coordinator

You can find festive icicle tinsel in the butler's pantry and the kitchen in Lilly House this season of Deck the Halls at Lilly House. This simple but cheerful craft is the perfect addition to your holiday decorations, and depending on the colors you choose, could stay up all winter long.
Deck the Halls at Lilly House is open during museum hours and during Winterlights now through January 2, for you to come seek more inspiration.
Materials:
Colorful paper

Scissors

Glue

Thin string or ribbon
Steps:
Cut a piece of string or ribbon (the length should be whatever length suits your space. In Lilly House they are about 4 feet long)
Paper strings can be cut in varying lengths between 4 and 7 inches and arranged randomly for best appearance
Fold the strip in half over the ribbon
Glue the folded halves together over the ribbon. Hot glue works best, making sure some adheres the string to the paper
Repeat steps 2-6, adding each strip about 1 and 1.5 inches below the previous one, until the icicles are full to your liking
Feel free to mix up the colors as you go!
Repeat steps 1-7 for as many icicles as you would like
Now it is time to hang your icicles. We hung ours to a piece of suspended fishing line over the sink area, but found that light fixtures, cabinet knobs, and doorways are also a great place to hang the icicles
Winterlights is presented by Bank of America. Lead support is generously provided by The Hagerman Group, Klipsch, Marian Inc., RJE Business Interiors, Sun King Brewing, and Sunbelt Rentals. Additional support is provided by Barnes & Thornburg LLP, Engledow Group, Epson America, IGT Indiana, Mays Chemical Company, and RCR Technology.