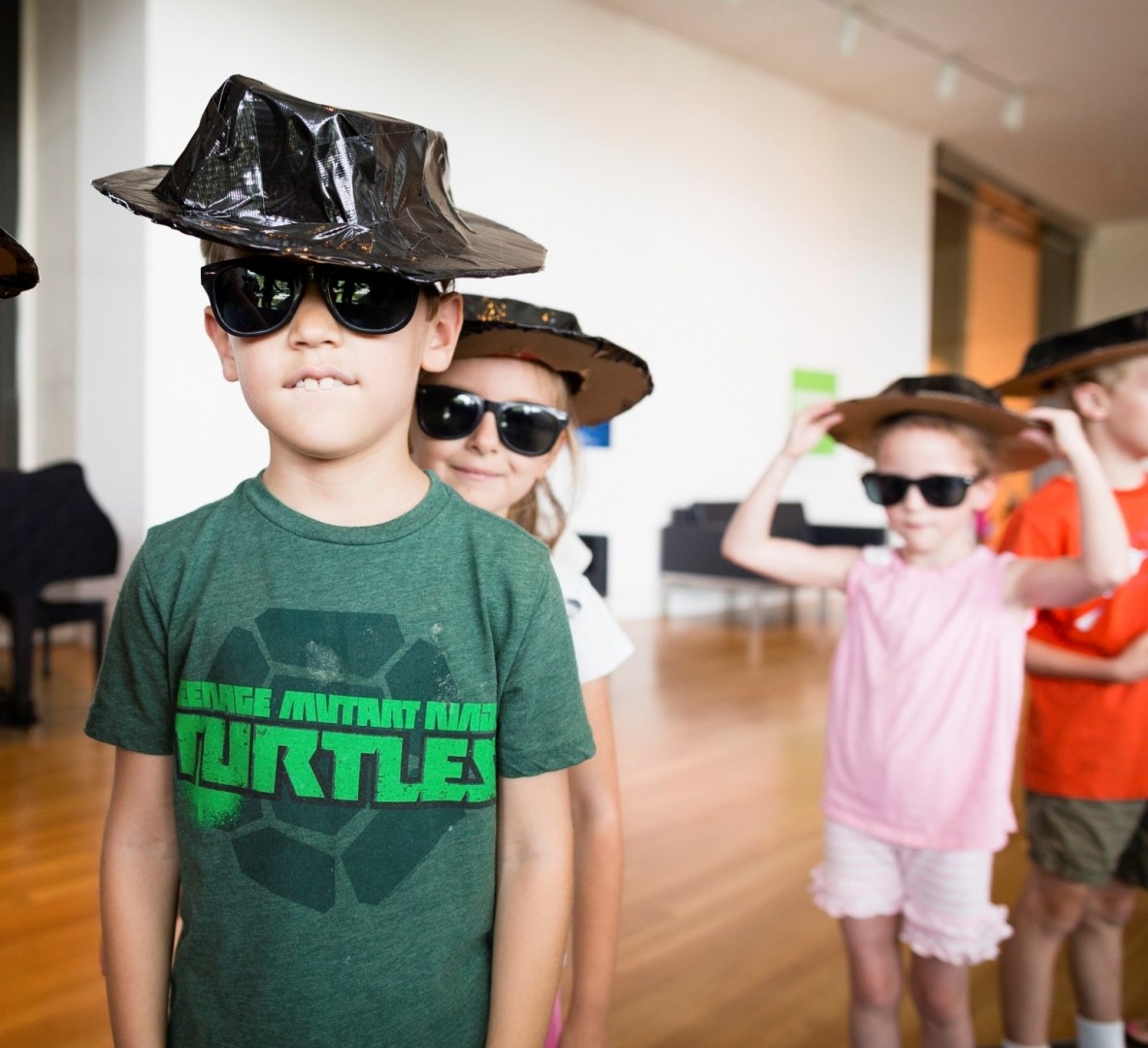 Mystery in the Museum
June 11–15, 2018
9 am–4 pm
Could you catch an art thief? Find out in this mysterious museum camp. Create your own secret codes, make invisible ink, and solve a case of your own. Learn about some of the most famous art thefts in history and stop one from happening in the IMA. Read books such as Wanted! Ralfy Rabbit, Book Burglar and Night at the Museum.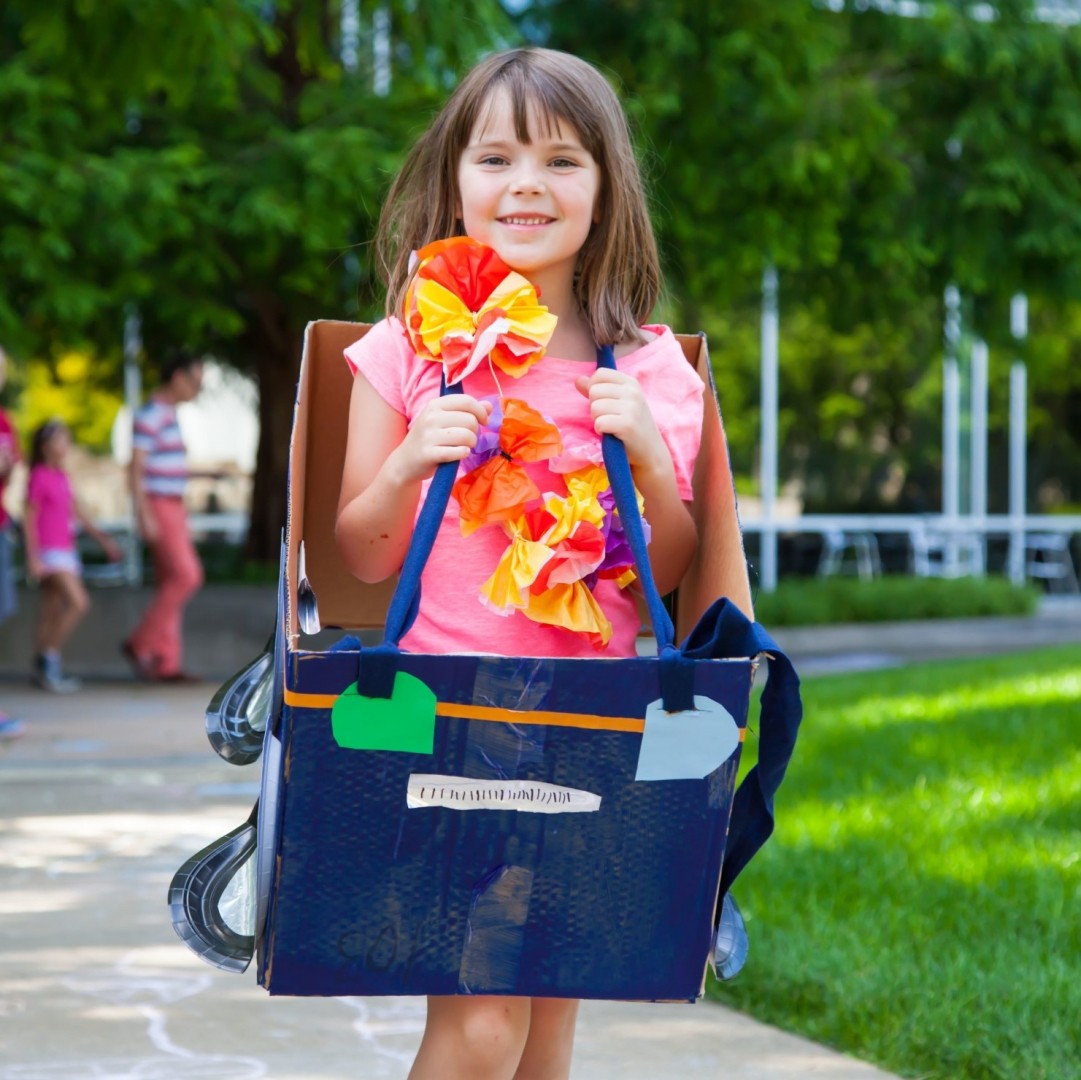 3-2-1 Blast Off!
June 18–22, 2018
9 am–4 pm
Blast off into a world beyond your imagination. Explore the final frontier in a spaceship and record your discoveries in paint, pencil, and 3D design. Sculpt new alien friends from all over the galaxy and make a special space suit to survive in the vastness of space. Read the books Mousestronaut and The Astronaut Handbook.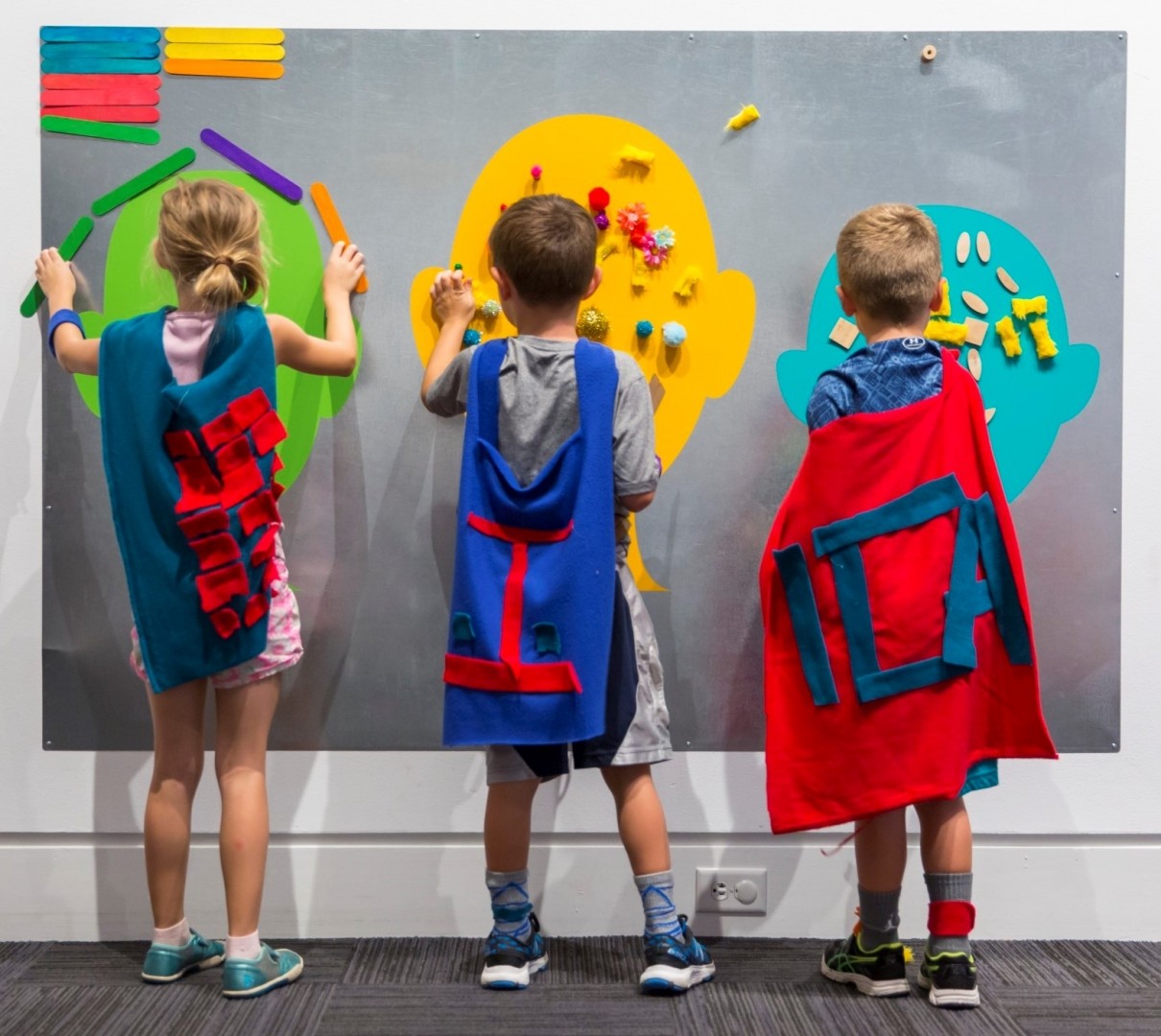 Master Builders
June 18–22, 2018
9 am–4 pm
Build with blocks, sticks, cardboard, clay, and more. Create a blueprint design for an imaginary building. From your classroom inside the Lilly House, construct a marble run and add to it all week long. Visit buildings on the Newfields campus to find inspiration for your structures. Read the books Rosy Revere, Engineer and If I Built a House.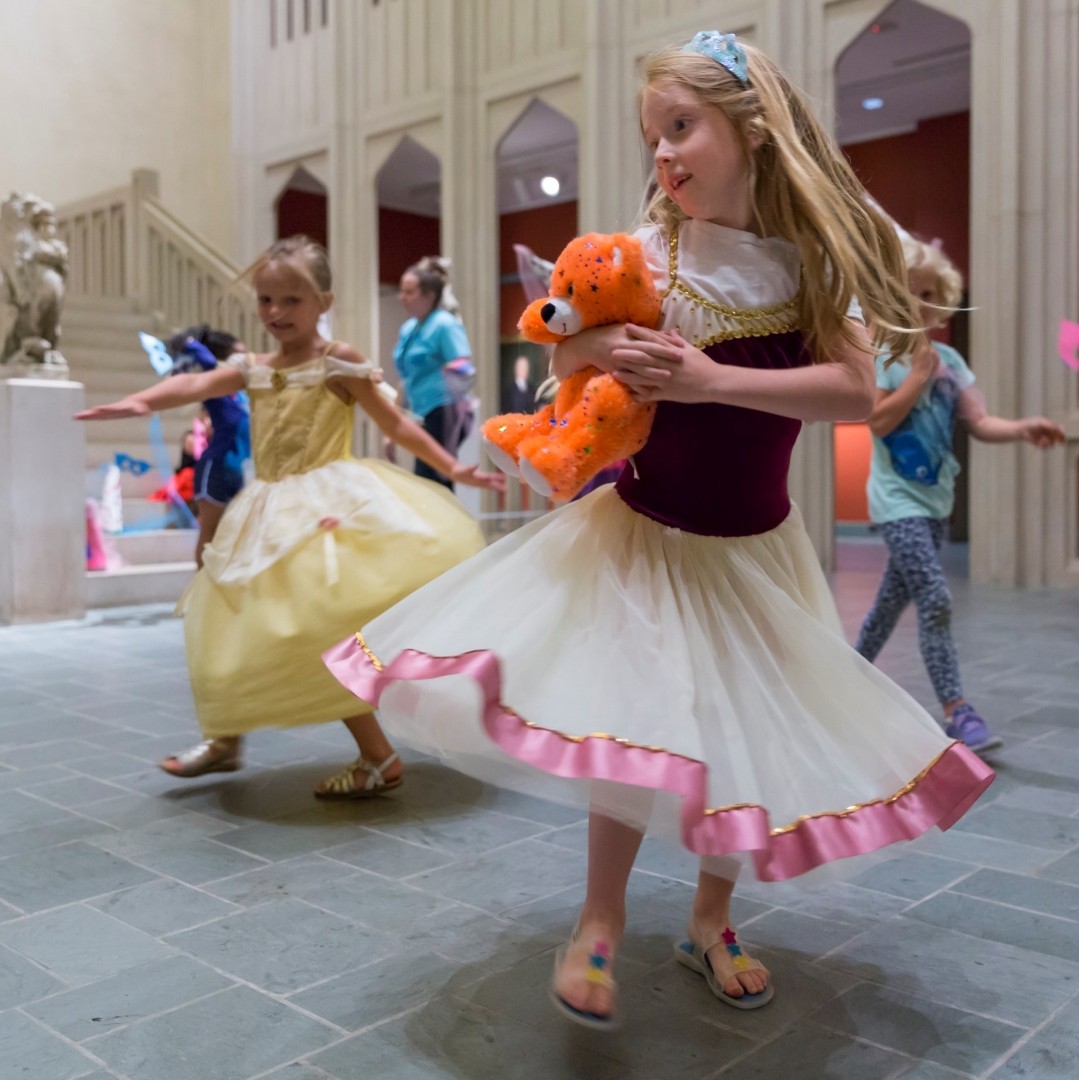 Active Art
June 25–29, 2018
9 am–4 pm
Get ready to move in this active camp. Create art with movement by throwing, stomping, and twisting with paint, wire, clay, and more. Design an obstacle course and take turns running through it. Divide into teams and design a tie dye team uniform to wear while you compete in games. Visit the IMA Galleries to learn about artists who are inspired by sports. Read the books Olympigs and Good Sports.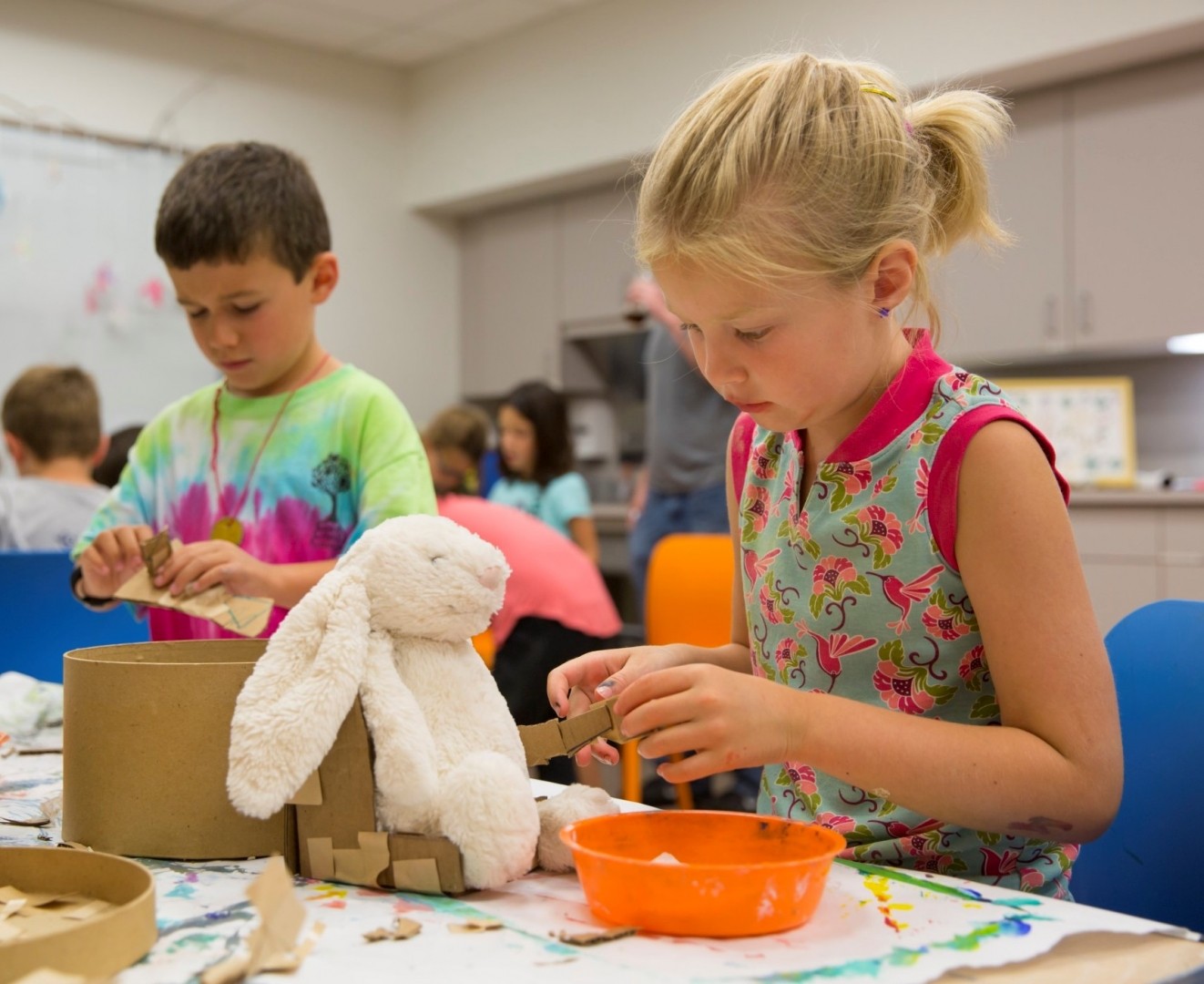 Kaleidoscope of Colors
July 9–13, 2018
9 am–4 pm
Perform art experiments as you learn all about colors, including color theory. Learn about rainbows and then make one using unexpected materials. Work with paper, paint, water, clay, and wire to make your very own color creations come to life. Read the books Sky Color and Ada Twist Scientist.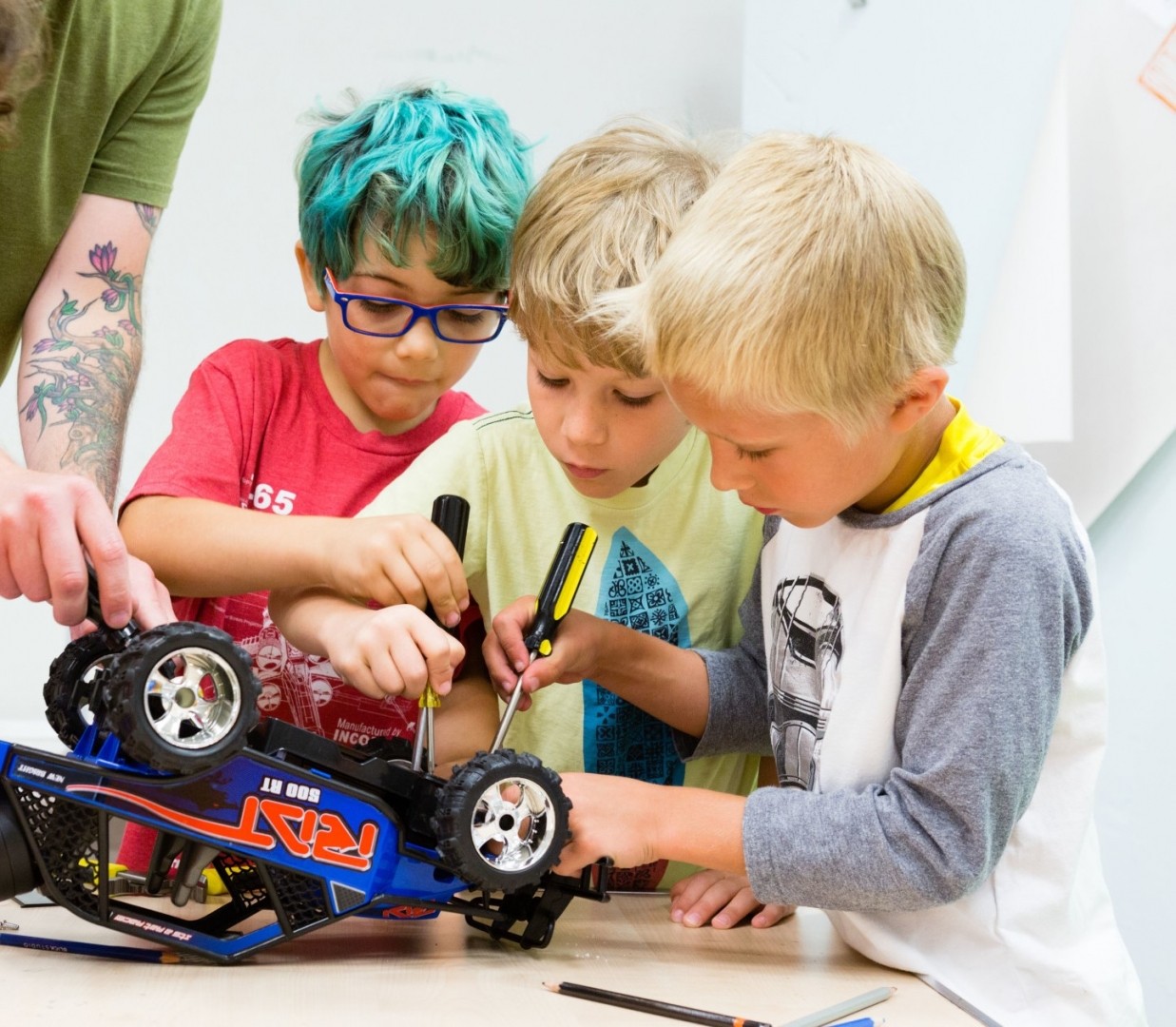 Open Studio: Design Challenge
July 16–20, 2018
9 am–4 pm
Calling all designers. We are looking for the most creative campers to make anything they can dream up. Make a design notebook to sketch out your ideas. Learn several artistic techniques and work with exciting materials. Create a showcase piece of your own design to take home at the end of the week. Gather inspiration from daily trips to the IMA Galleries and the Newfields campus. Read the books The Dot and The Girl Who Never Makes Mistakes.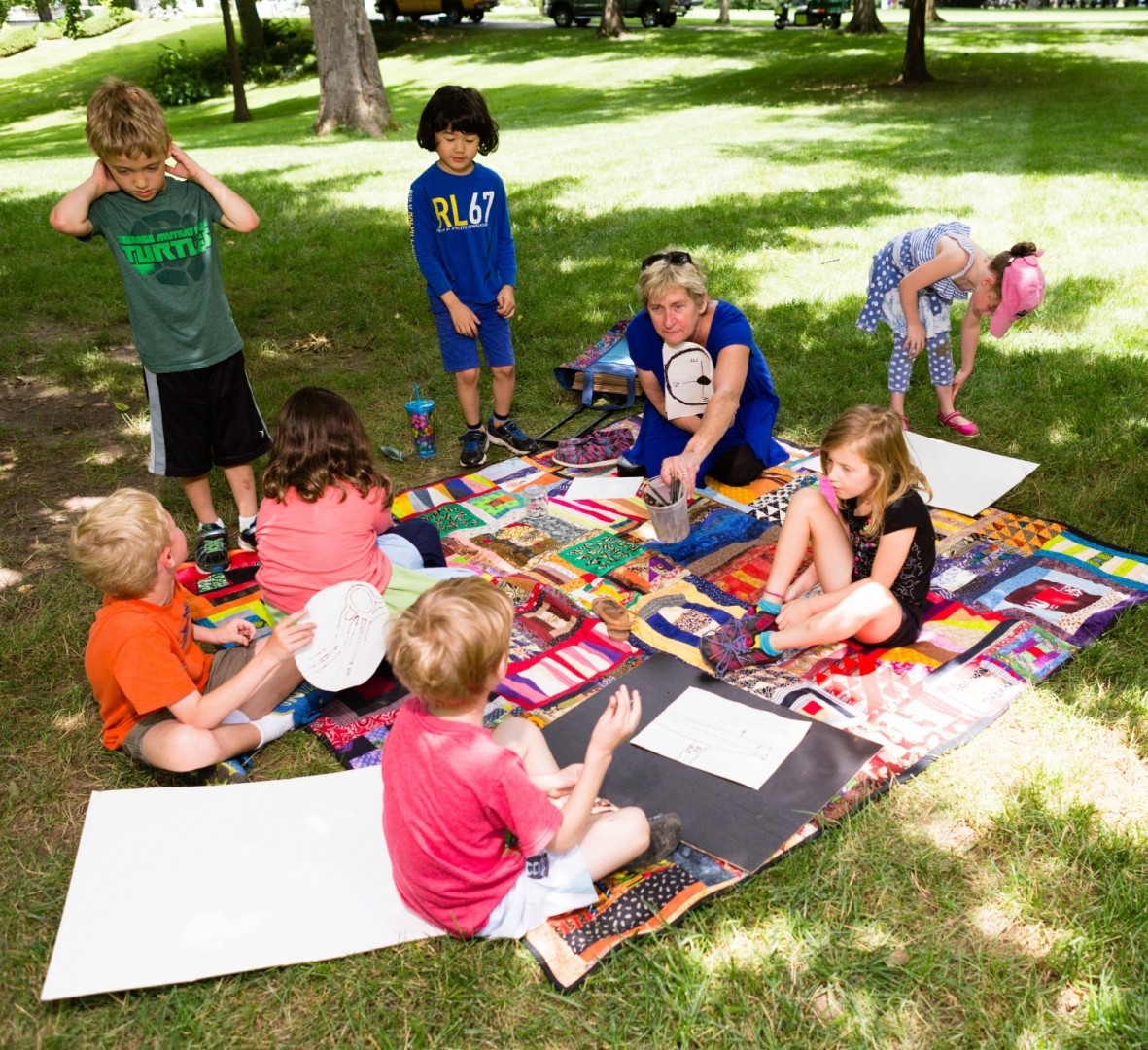 Outdoor Camp: Gardens Galore
July 16–20, 2018
9 am–4 pm
Learn about the art of nature. Create your own work of art out of natural materials and design terrariums out of recycled containers. Learn what makes a garden beautiful from experts at Newfields. Gather inspiration from all around your outdoor classroom to create a garden of your own. Read books such as Up in the Garden, Down in the Dirt and The Magic School Bus Plants Seeds.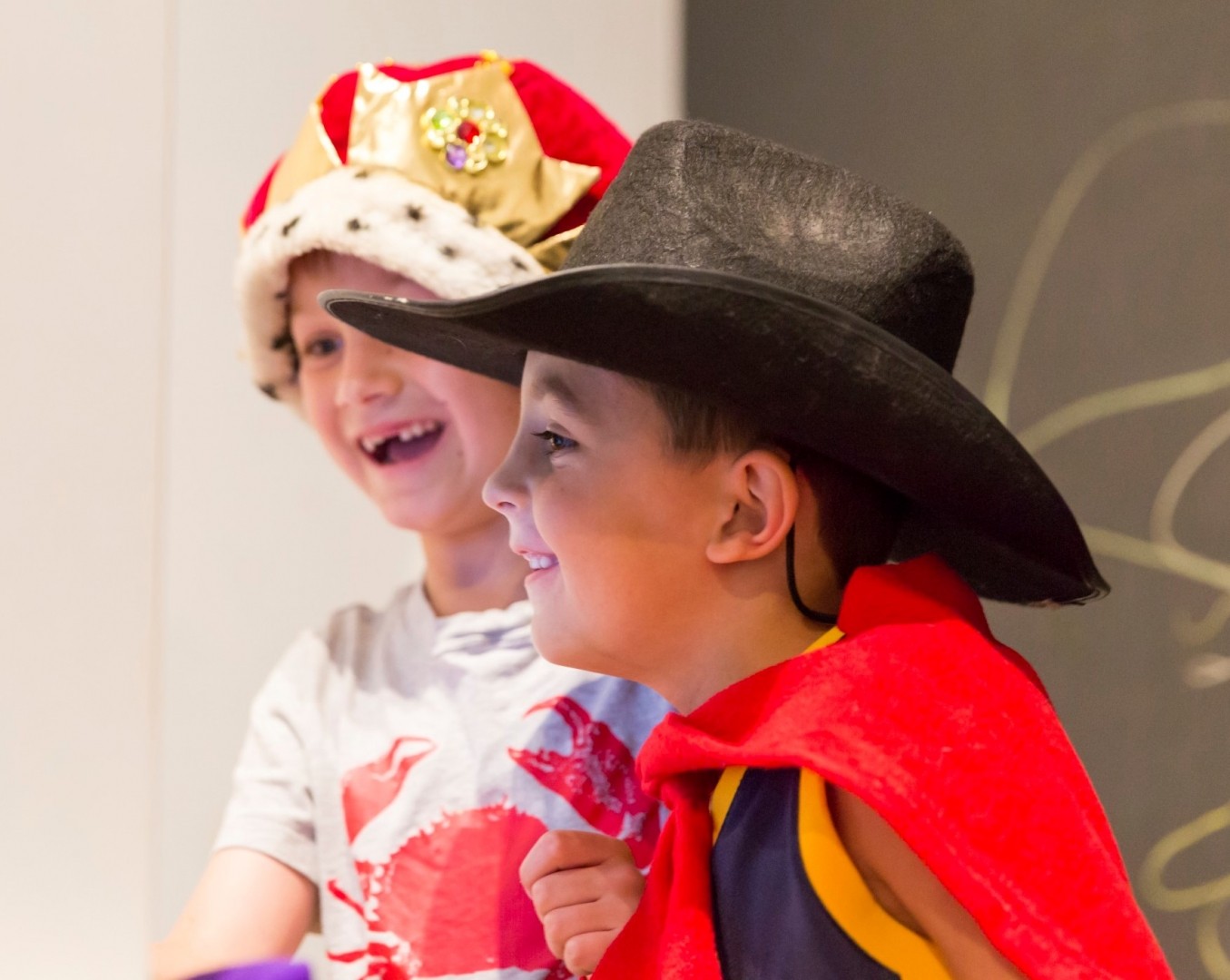 Mix and Mash Up
July 23–27, 2018
9 am–4 pm
Keep your story straight in this silly mashup camp. Create a painting that combines parts of different animals. Start a drawing and then have a friend finish it. Combine characters and create a costume for a princess dinosaur, a ninja robot, or whatever you can think up. Search through the IMA Galleries for surprising combinations and read the books The Three Ninja Pigs and Hello, My Name is Octicorn.