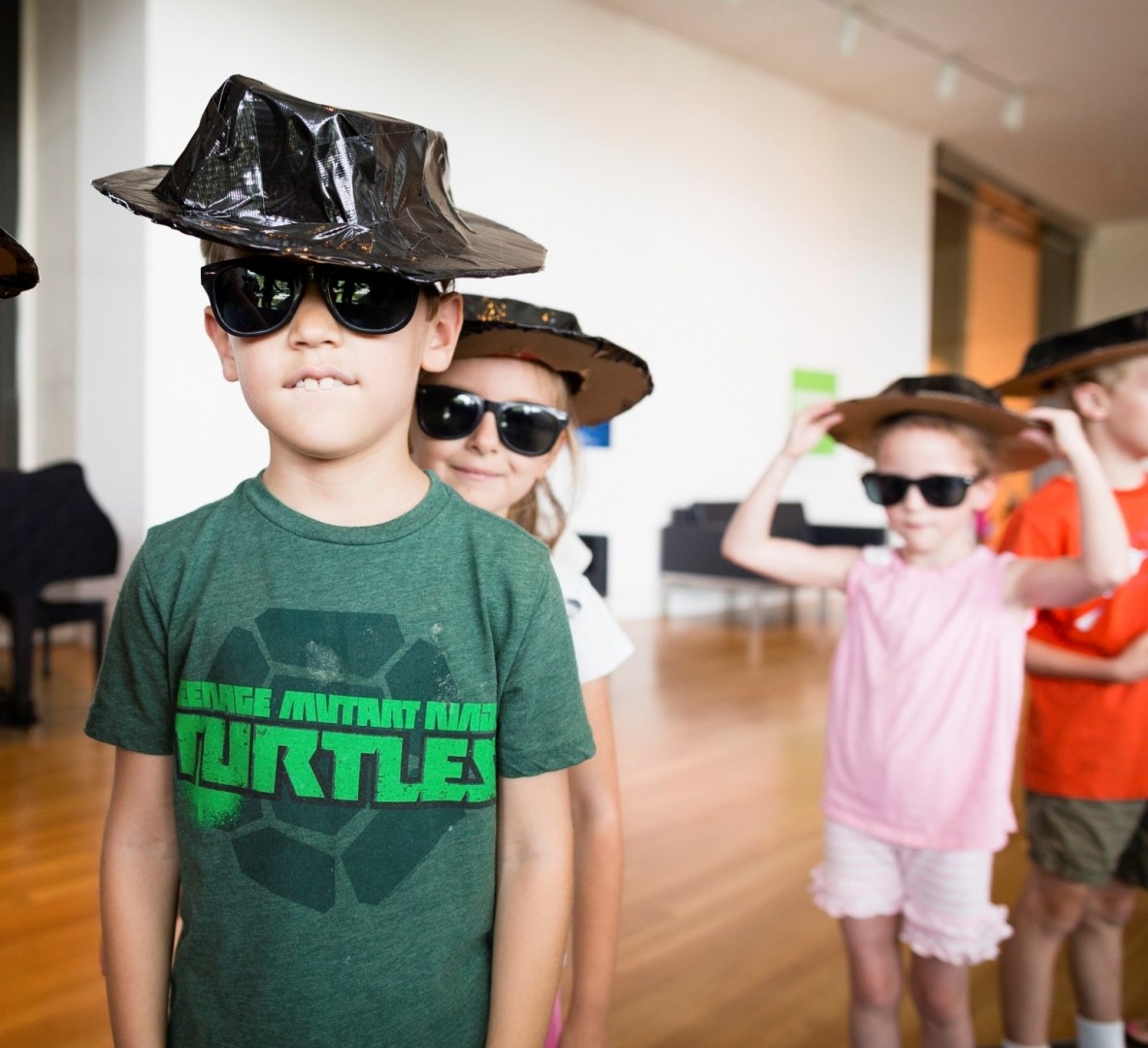 Outta this World
June 3-7, 2019
9 am-4 pm / Studio 2
Explore the final frontier in a spaceship and record your discoveries in paint, pencil, and 3D design. Work with glow in the dark materials, sculpt new alien friends from all over the galaxy, and make a special space suit to survive in the vastness of space. Read the books Simon and the Solar System and Moustranaut
SOLD OUT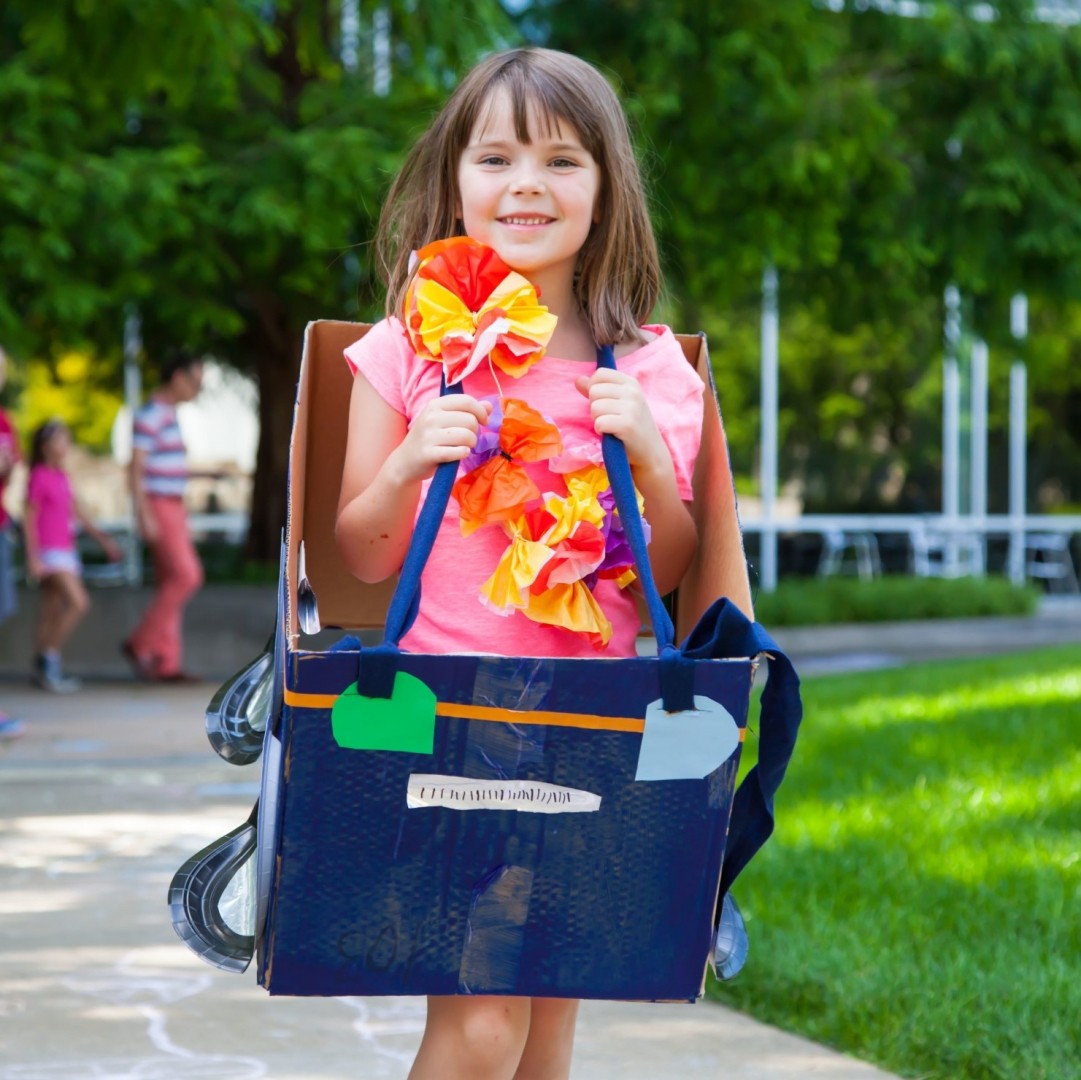 Move and Groove
June 10-14, 2019
9 am-4 pm / Studio 2
Get ready to dance like no one's watching. Craft your own disco ball and use your feet to paint on canvas. Have a dance party in the IMA Galleries while you search for art inspired by dance and movement. Swirl, twirl, and splatter your paintbrush to the rhythm of the beat. Read the books Brontorina and Never Play Music Next to the Zoo.
SOLD OUT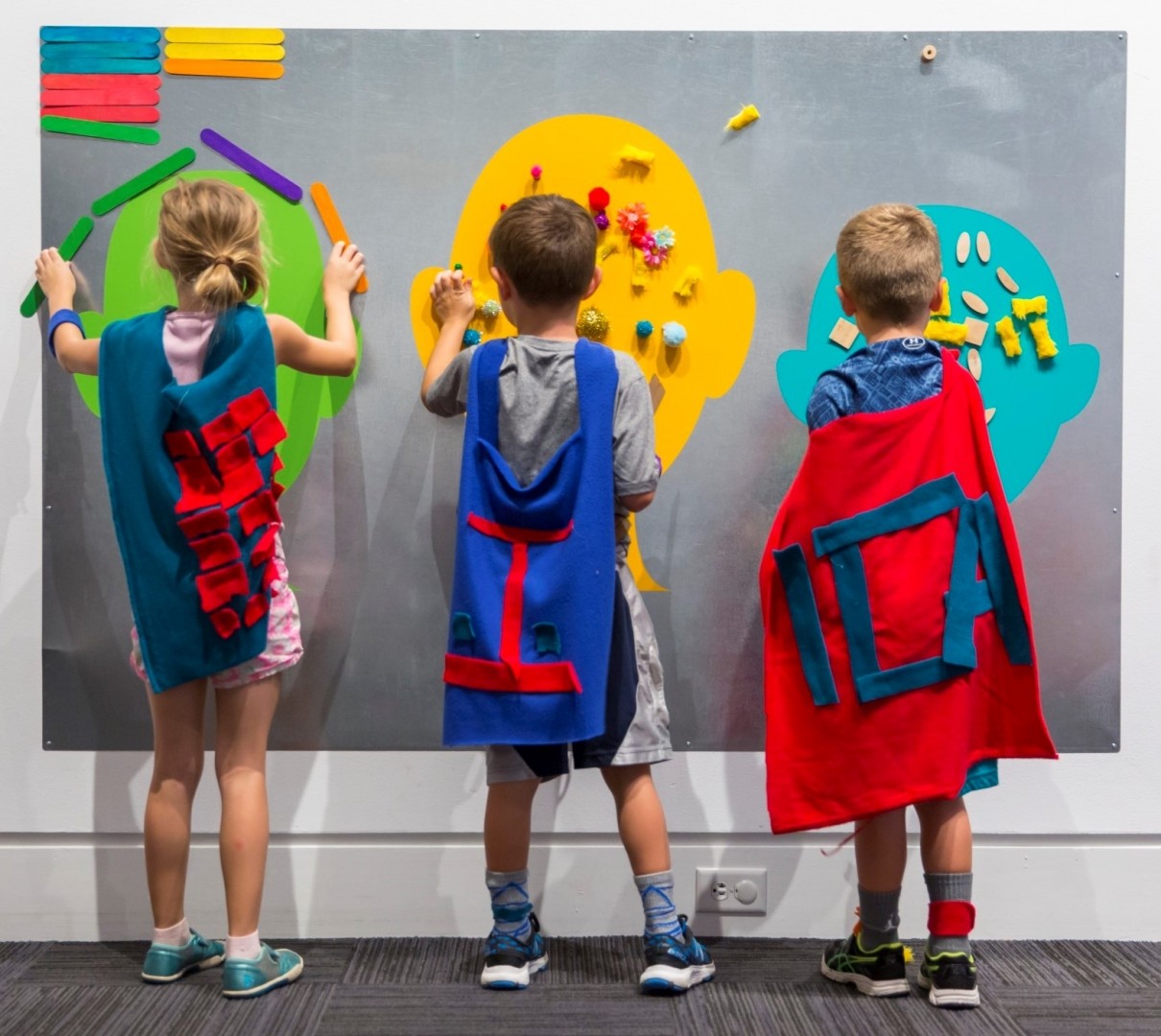 Make it Sense-sational!
June 17-21, 2019
9 am-4 pm / Studio 2
Touch. Taste. Smell. See. Listen. Each day during this week will highlight a different sense to inspire art. Touch the crazy slime campers will create. Taste a yummy snack we make together. Smell the plants in the Madeline F. Elder Greenhouse, and see the art in the IMA Galleries. Listen to the books The Listening Walk and Too Much Noise.
SOLD OUT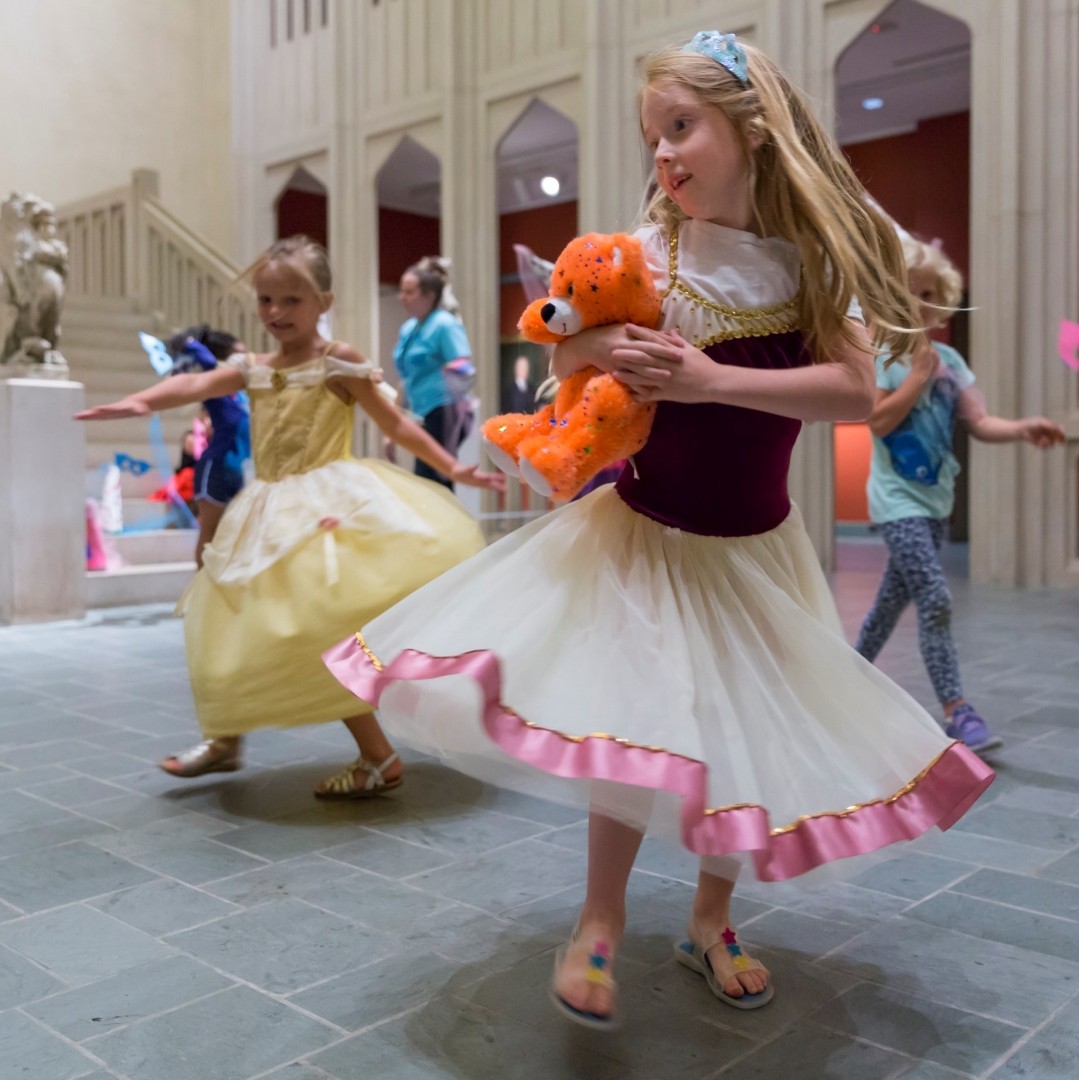 Color Bursts and Fireworks
June 24-28, 2019
9 am-4 pm / Studio 2
This week you'll paint your own fireworks show. Campers will tie dye t-shirts, coffee filters, and even flowers! You'll make colorful patterns explode on paper and canvas and visit the IMA Galleries for inspiration. Read the books The Crayon's Book of Colors and Splatter throughout the week.
SOLD OUT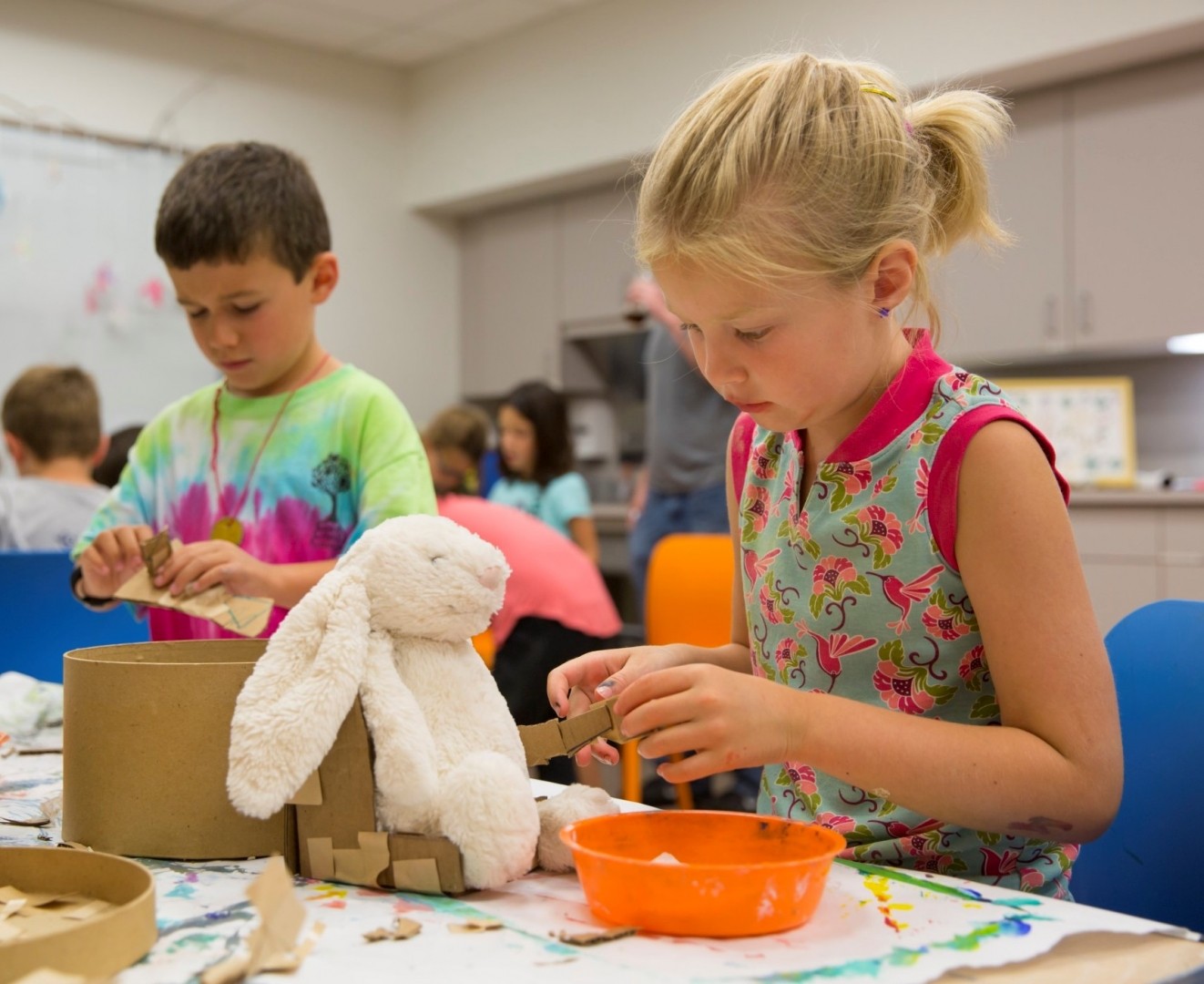 Outdoor Camp: Up in the Trees
June 24-28, 2019
9 am-4 pm / Ruth Lilly Visitors Pavilion
Keep climbing! Enjoy the view from your outdoor classroom and study the trees in Fairbanks Park. Campers will work with paper, paint, clay and more. Go on a nature hike with a Newfields tree expert and gather natural materials for our artworks. Read the books The Tree Lady and Seeds and Trees.
SOLD OUT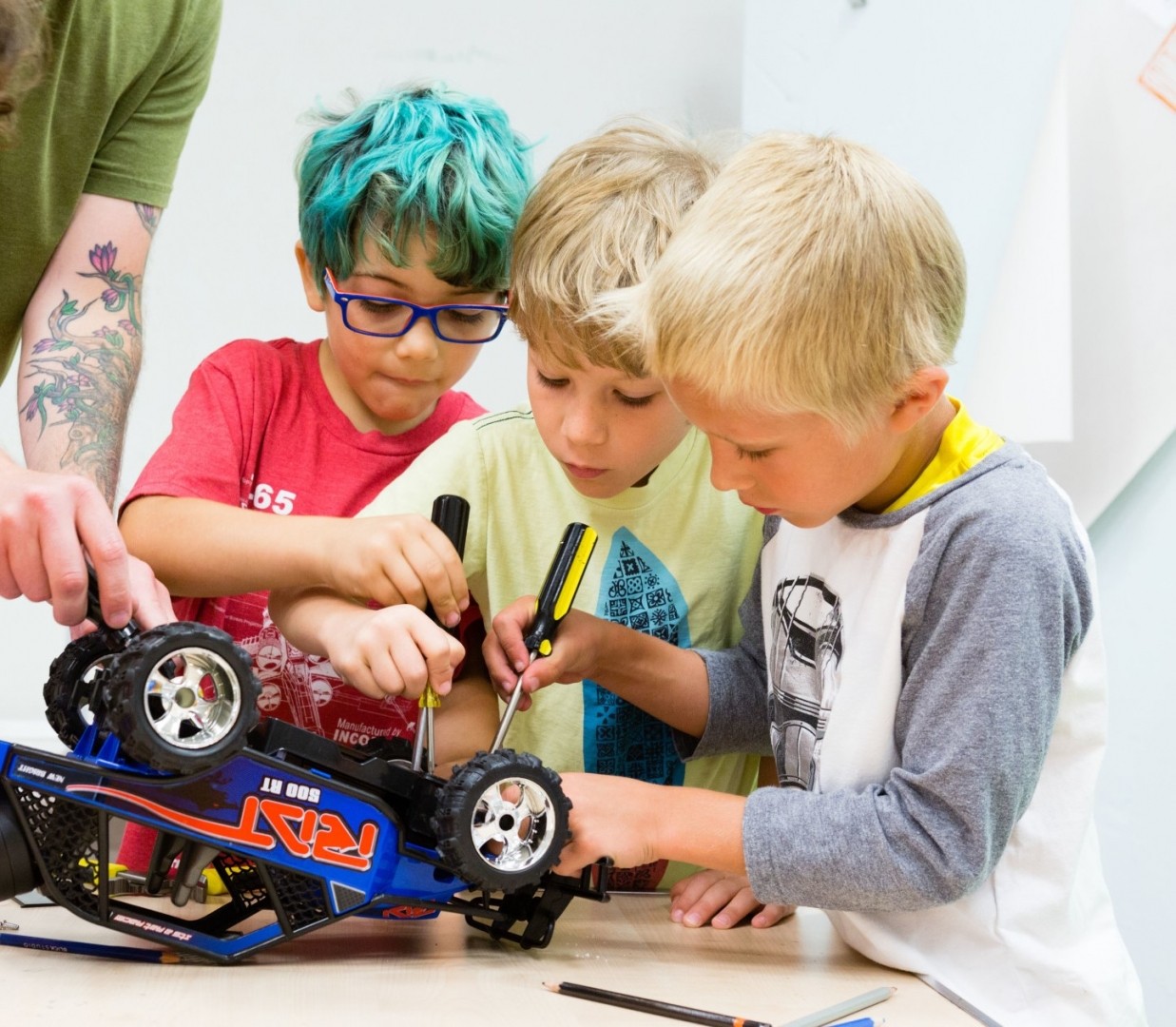 Once Upon A Camp
July 8-12, 2019
9 am-4 pm / Studio 2
Once upon a time, in a magical land called Newfields, campers turned into their favorite fairy tale creatures. Together, princesses and dragons created costumes, maps of their fairytale lands, and wrote their own fairytale stories. They read classic books such as Dangerously Ever After and Unicorn (and Horse). And in the end, they all lived happily ever after.
SOLD OUT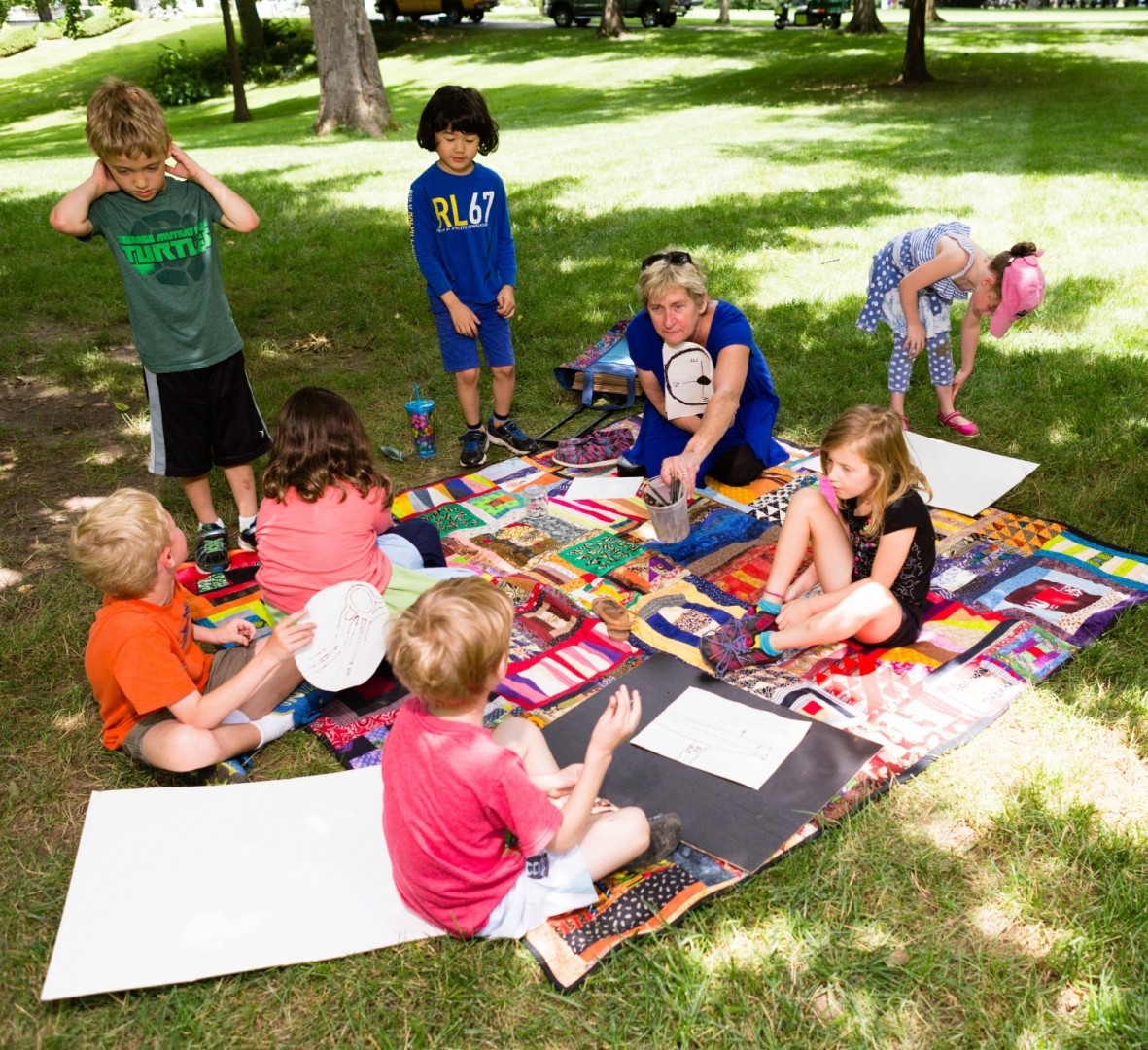 Building Buddies
July 8-12, 2019
9 am-4 pm / Studio 3
Calling all architects! We're looking for creative campers to make blueprints and use building blocks to construct their own mini metropolis. As a camp you'll design a perfect city for kids. You'll explore the Design Gallery and The Lilly House to find inspiration for your building, sculptures, and mini-models. Read the books Iggy Peck, Architect and If I Built a House.
SOLD OUT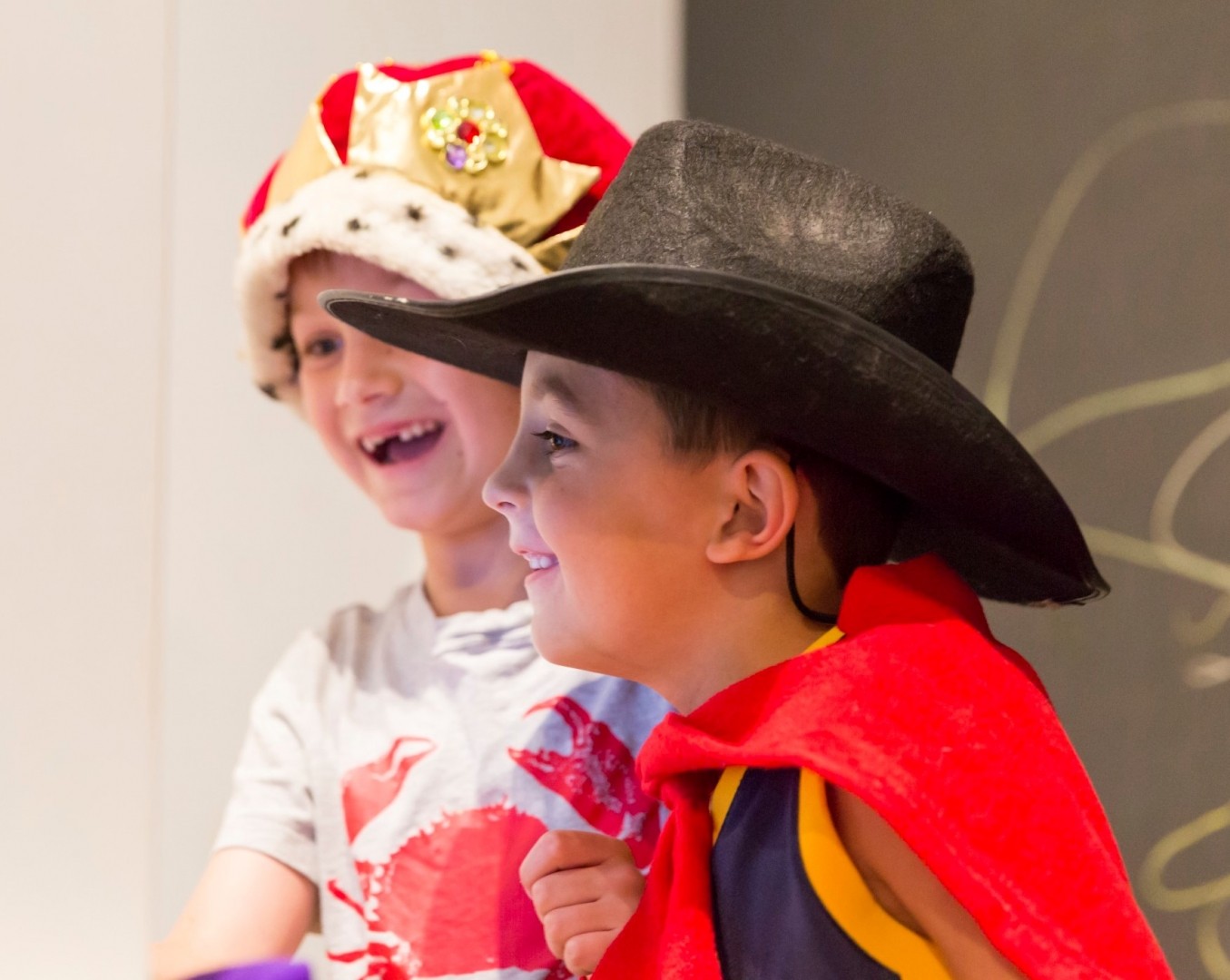 Open Studio: Recycled Art
July 15-19, 2019
9 am-4 pm / Studio 2
Everything old is new again in this ecofriendly camp. Repurpose materials, make a design sketchbook, and practice several artistic techniques throughout the week. Campers will create a showcase piece of recycled art to display at the end of the week. Read the books Michael Recycle and Heal the Earth.
SOLD OUT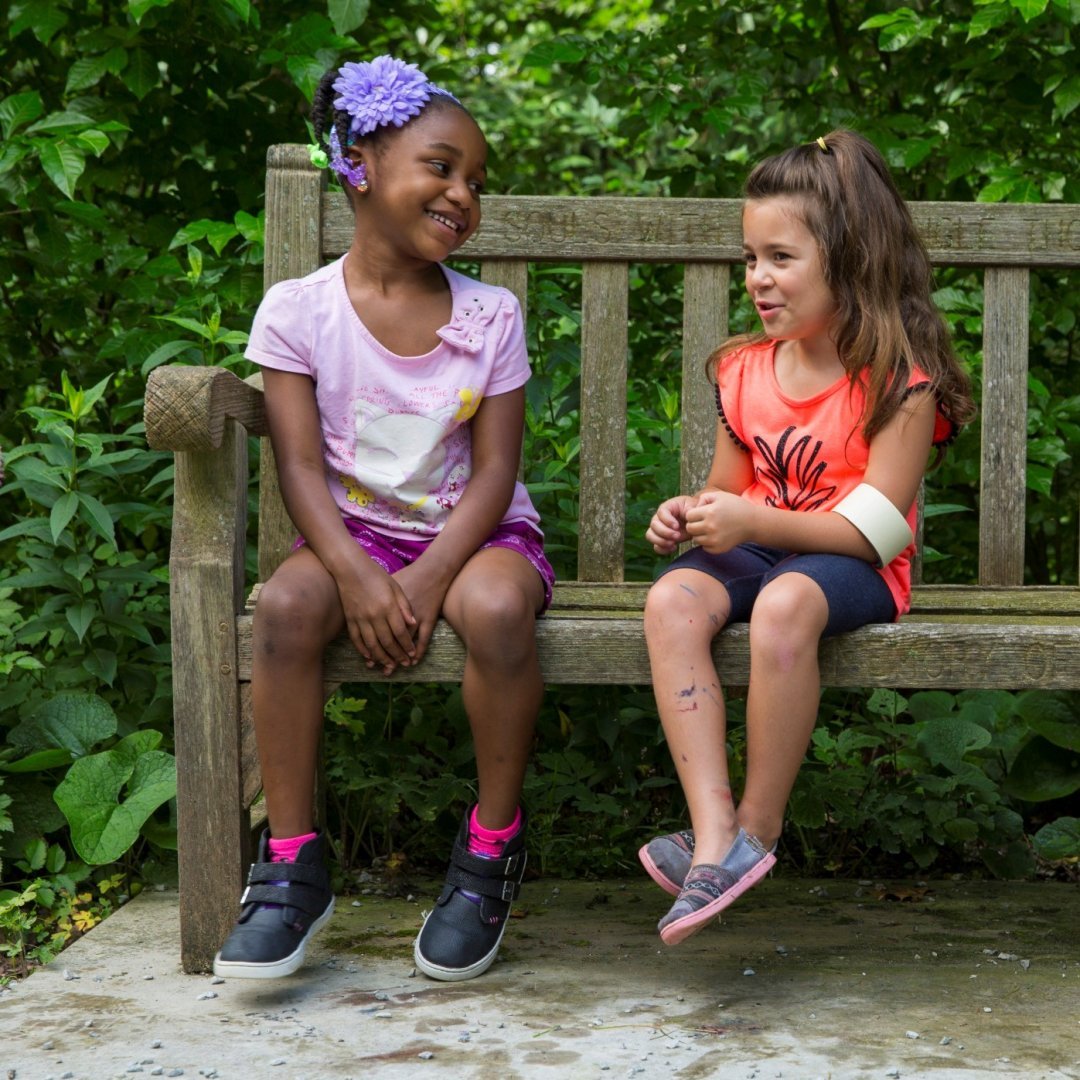 It's a Big World
July 22-26, 2019
9 am-4 pm / Studio 2
This camp is kinda a big deal. Campers will work on large scale projects all week long. Paint a big canvas, build a cardboard fort, and make a huge collaborative mural. Kids will look around the Newfields campus and try to find the tallest tree and the biggest building. Read the books You are (Not) Small and The Hiccupotamus.
SOLD OUT