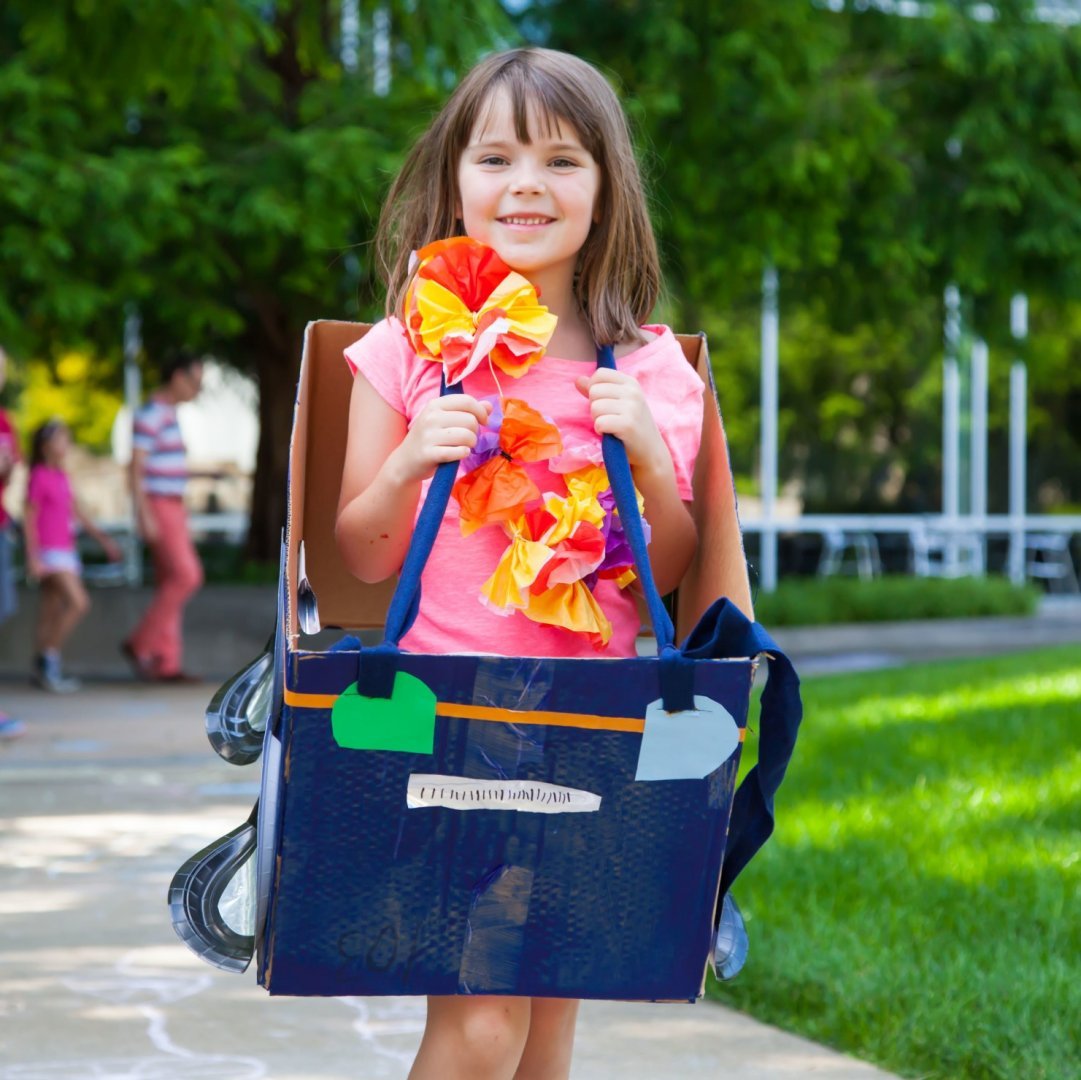 A Mermaid's Life for Me
June 10-14, 2019
9 am-noon / Studio 1
Be part of the underwater world at Newfields as we create art inspired by the ocean floor! You'll work with paper, paint, clay and more as you design underwater scenes and sculpt fishy friends. You'll also swim around our classroom in costumes of fins, flippers, and tails. Read How to Catch a Mermaid and Julián Is a Mermaid.
SOLD OUT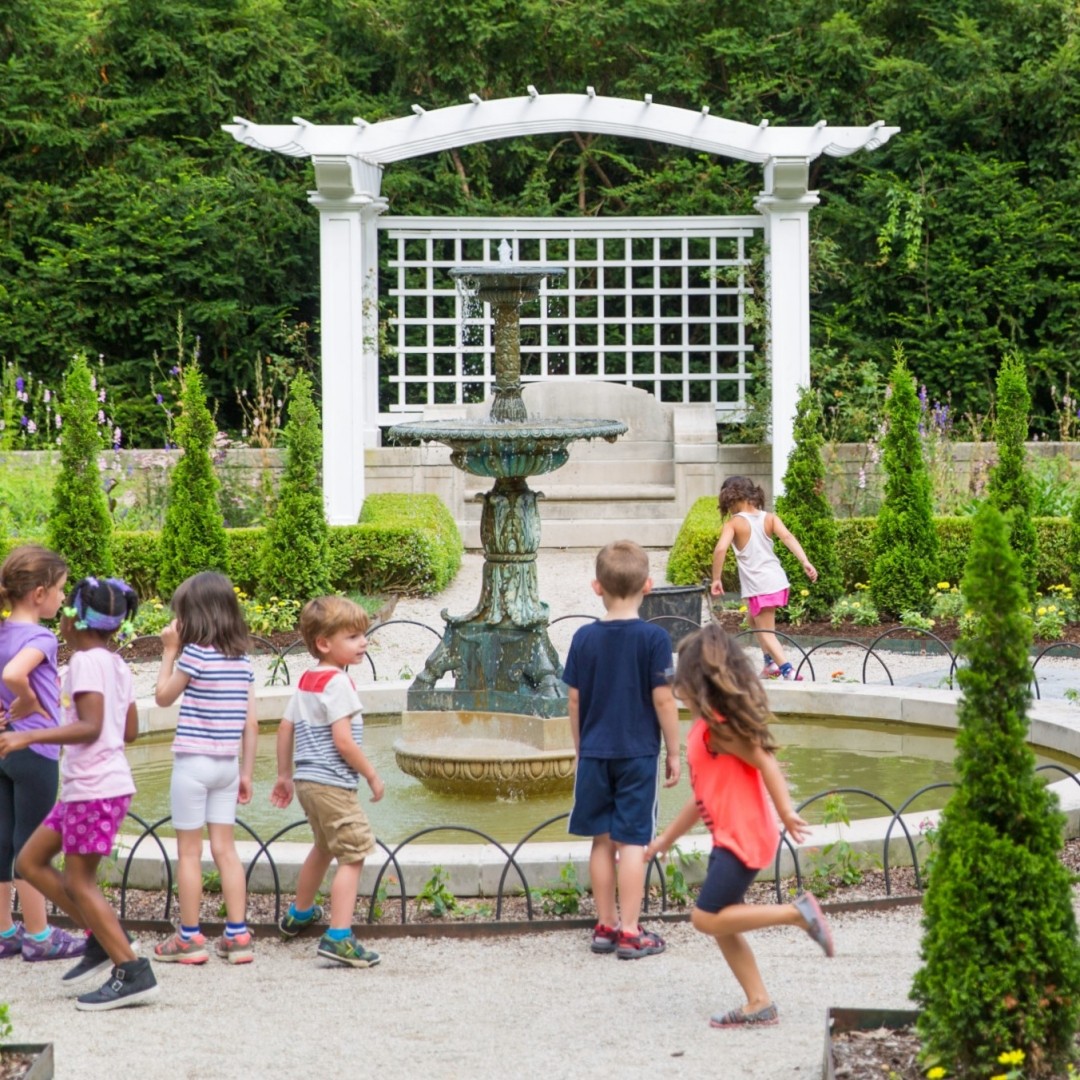 Pirates and the Sea
June 10-14, 2019
1-4 pm / Studio 1
Ahoy mateys! Grab your pirate hat and eyepatch as you create a ship that sails. Draw, paint, and sculpt scenes from the sea. Design your own pirate map and hide your buried pirate treasure out in The Gardens. Join your pirate crew and search for sailing ships in the galleries. Read How I Became a Pirate and The Pirates Next Door.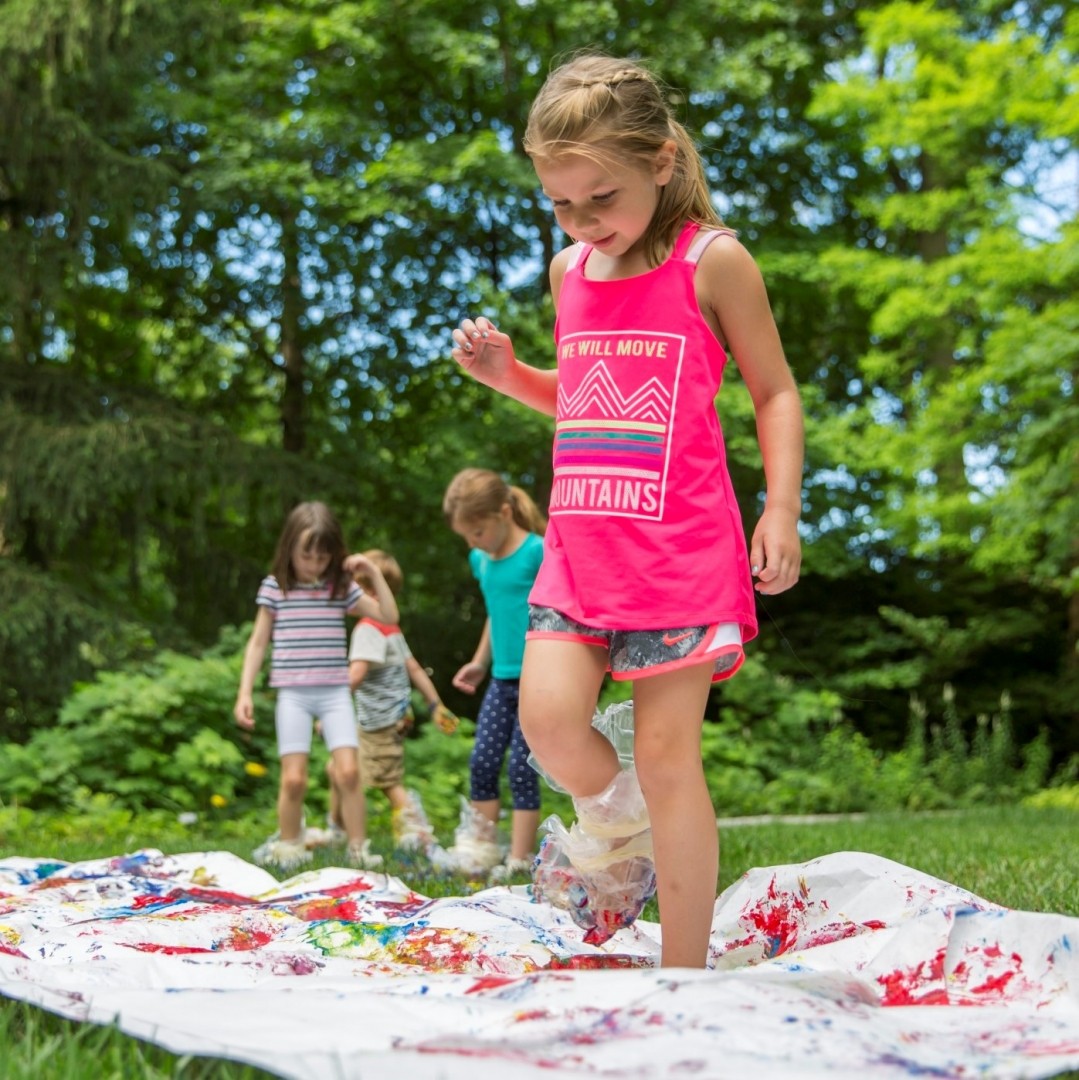 It's Raining!
June 17-21, 2019
9 am-noon / Studio 1
Don't forget your umbrella for this wet and wild camp. Campers will make mud puddles, paint rainbows, and sculpt fluffy clouds. You'll work with wet watercolors to create rainy landscapes, and take long walks through the gardens at Newfields as we watch the weather. You'll read the books The Little Raindrop and Boy, We Were Wrong About the Weather!
SOLD OUT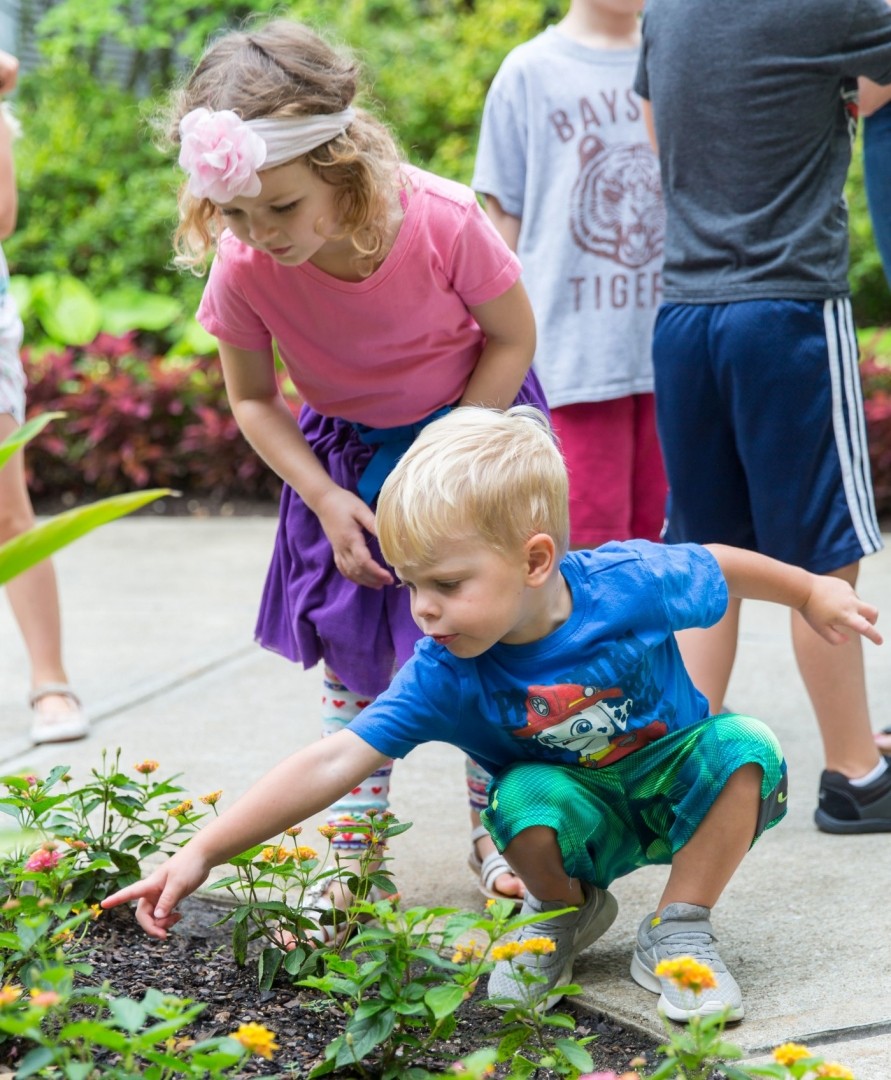 Cats and Dogs
June 17-21, 2019
1-4 pm / Studio 1
This camp is paws-itively purr-fect! We'll spend the week making some fur-avorite pets out of clay, paint, paper, and more. Campers will create pet puppets along with a bed, toys, and food (Bon A-pet-treat!). Kids will look fetching in their animal ears and go on a pet purr-ade. You'll read the books If You Give a Dog a Donut and Kitty Cat, Kitty Cat, Are You Waking Up?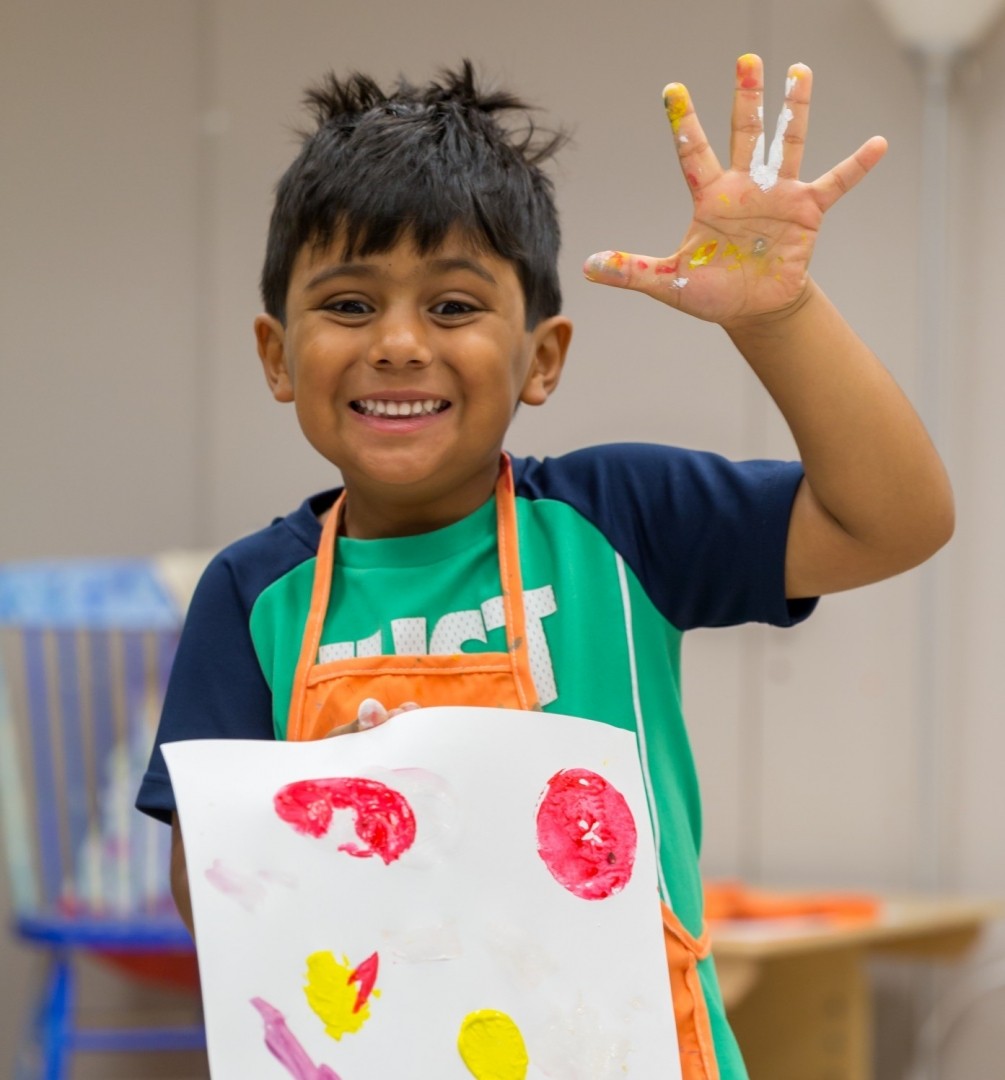 Monochrome Madness
June 24-28, 2019
9 am-noon / Studio 1
Use black, white, and gray in this cool colorless camp. Campers will create animal silhouettes, art with checkerboard patterns, and be challenged to only use black and white in their work for the week. Campers will visit the IMA Galleries to search for black and white art. They'll also read the books Black Cat, White Cat and The Book with No Pictures.
SOLD OUT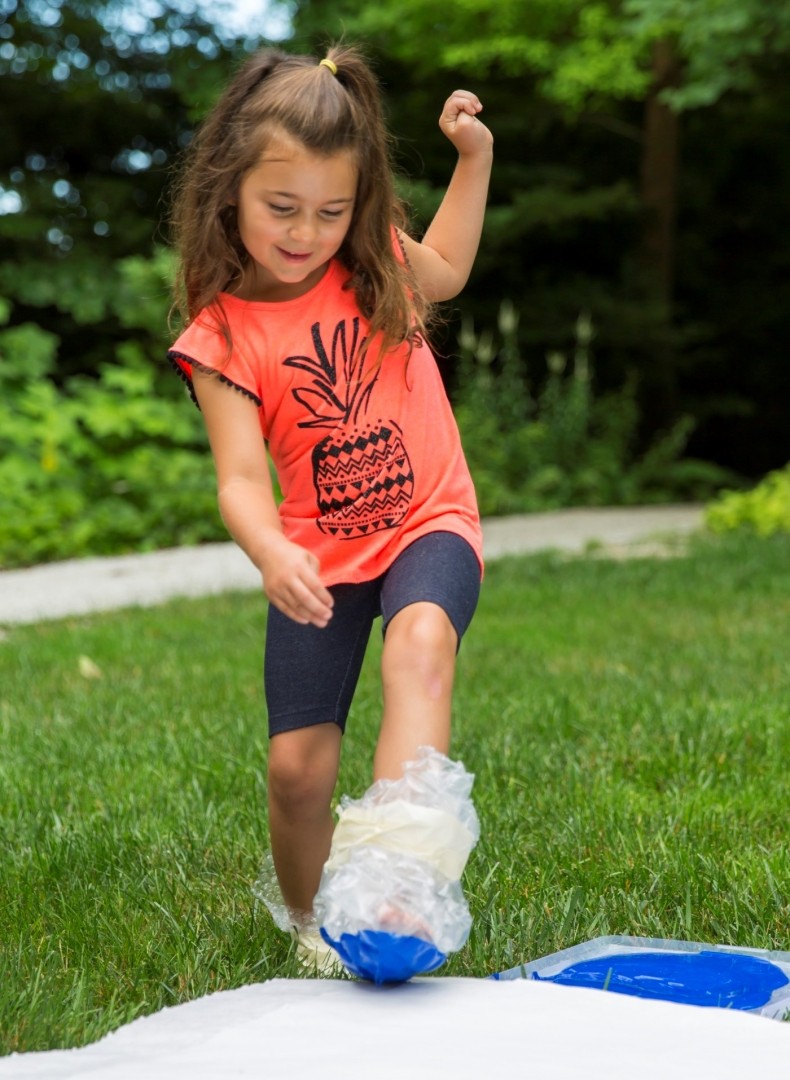 Crazy for Color
June 24-28, 2019
1-4 pm / Studio 1
Somewhere over the rainbow is a camp filled with color just waiting to be discovered. Campers will explore The Garden at Newfields in full bloom and learn about the color wheel. You'll work with paper, clay, paint, and more to create beautiful works of art in every color. Read the books The Rainbow Fish and How the Crayons saved the Rainbow.
SOLD OUT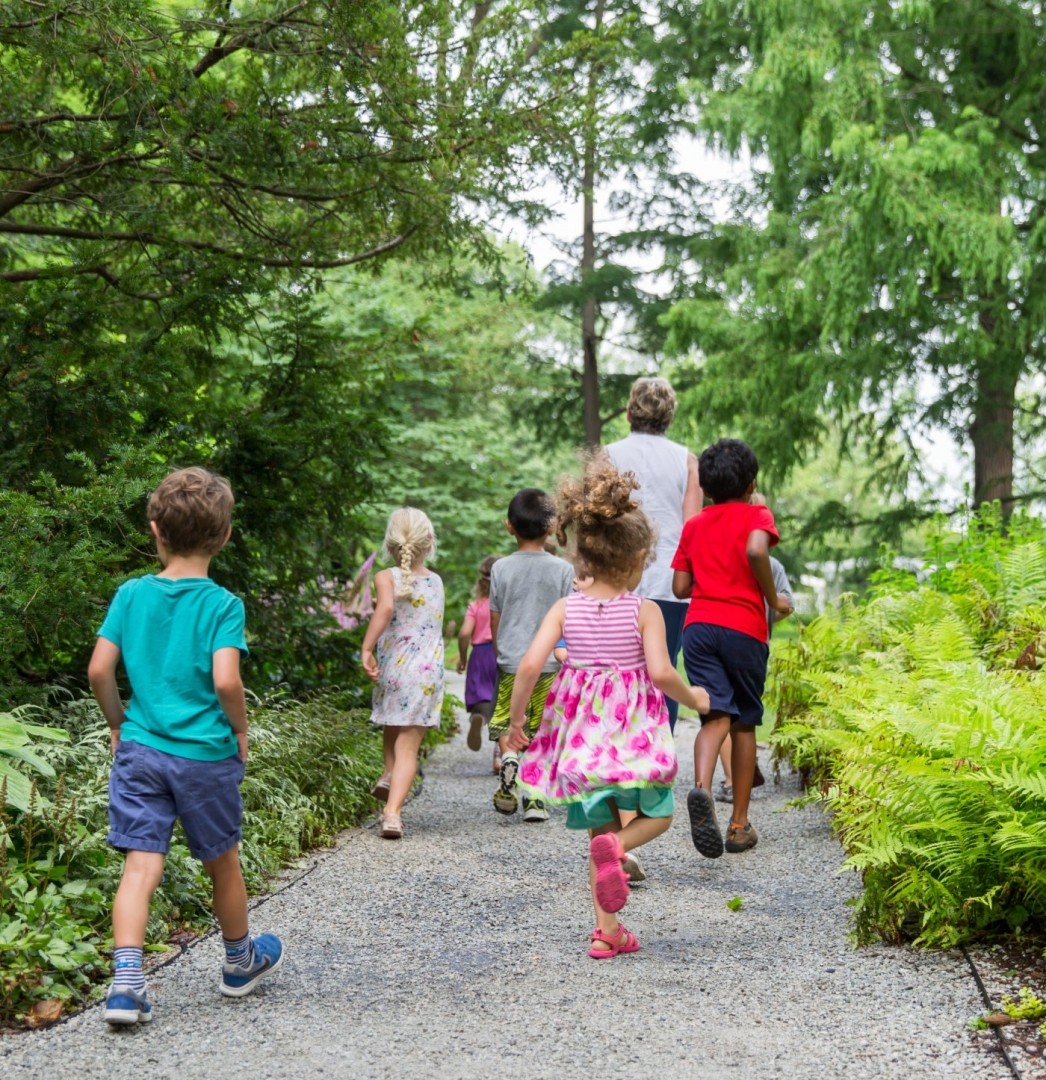 The Bee's Knees
July 8-12, 2019
9 am-noon / Studio 1
We're all abuzz in this bee friendly camp. Kids will create bubble wrap beehive prints and make bees that actually fly. Campers will meet with a Newfields expert to learn about bees and take home a pollinator friendly plant. You'll taste some honey for a morning snack and read the books Horsefly and Honeybee and Lemonade Stand.
SOLD OUT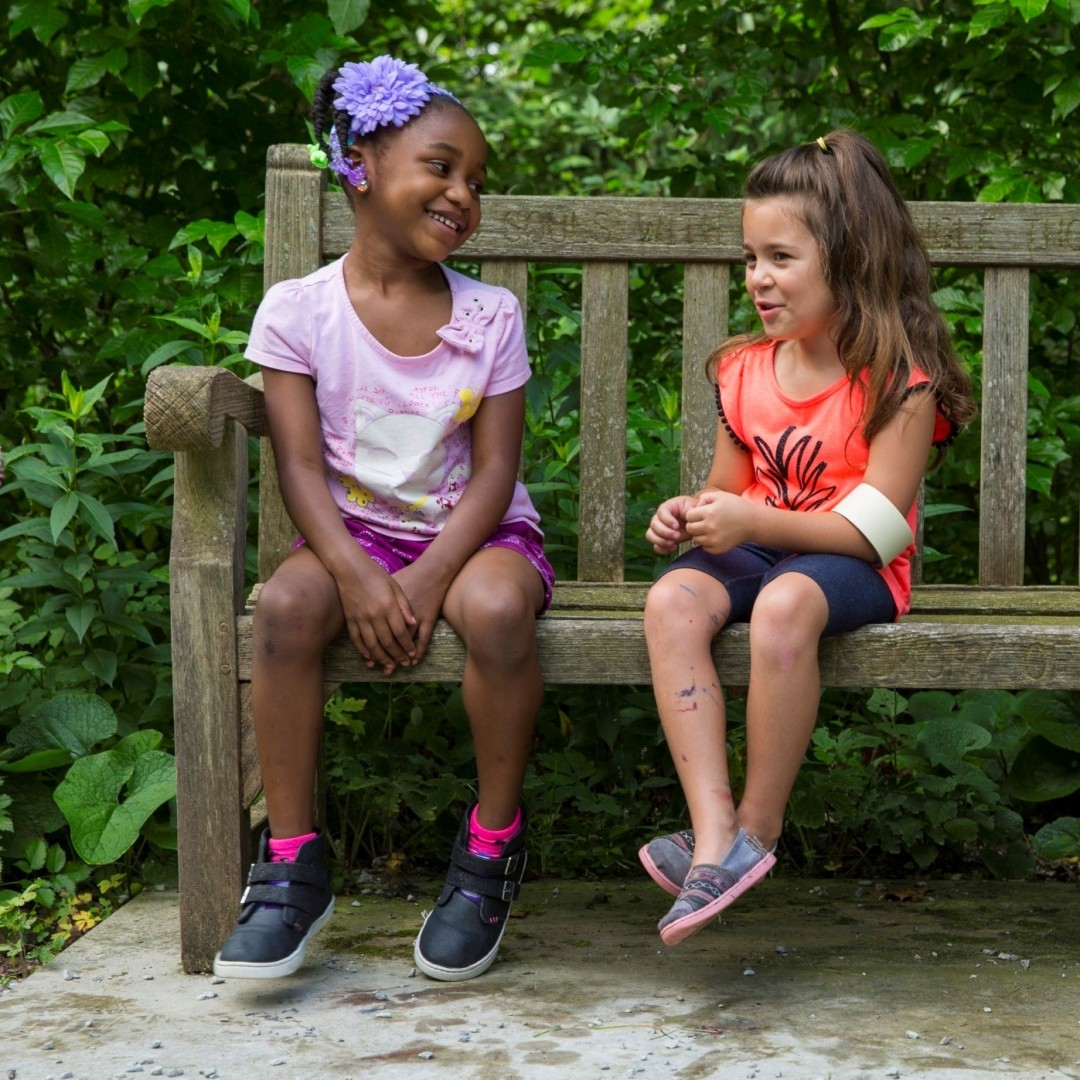 Tree Hugs
July 8-12, 2019
1-4 pm / Studio 1
Wanted: mini arborists and tree climbers! You'll create a kid-sized tree painting and make a painted branch mobile. Campers will hunt through the gardens to find their favorite trees and gather natural materials for their artwork. Read the books Everything you Need for a Treehouse and The Busy Tree.
SOLD OUT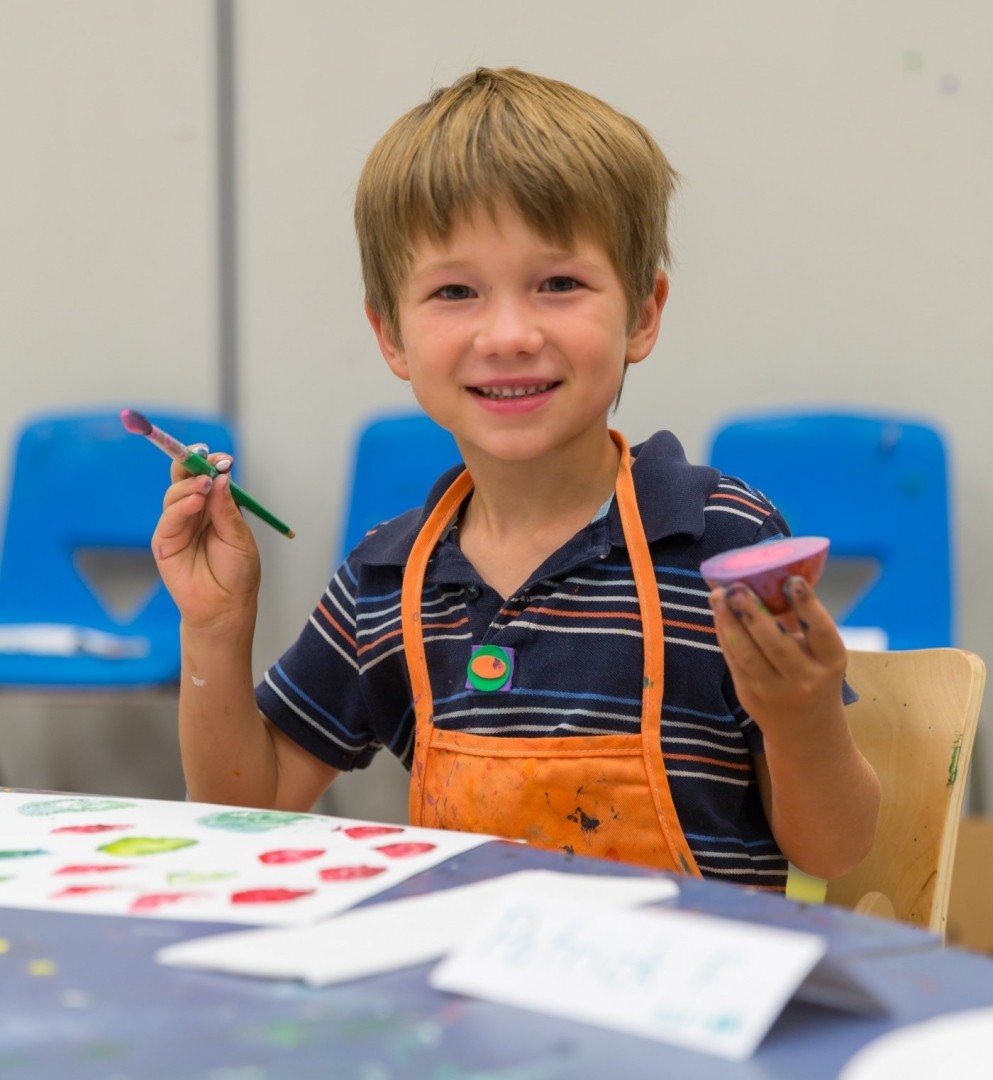 Friendly Fairies
July 15-19, 2019
9 am-noon / Studio 1
This week, you'll make all kinds of fantastical things for your fairy friends. Campers will create a fairy friend out of clay, and make it a fairy house. You'll fly around with your own set of wings and gather natural materials for your fairy gardens. You'll read the books, Fairy Farts and Daisy the Donut Fairy.
SOLD OUT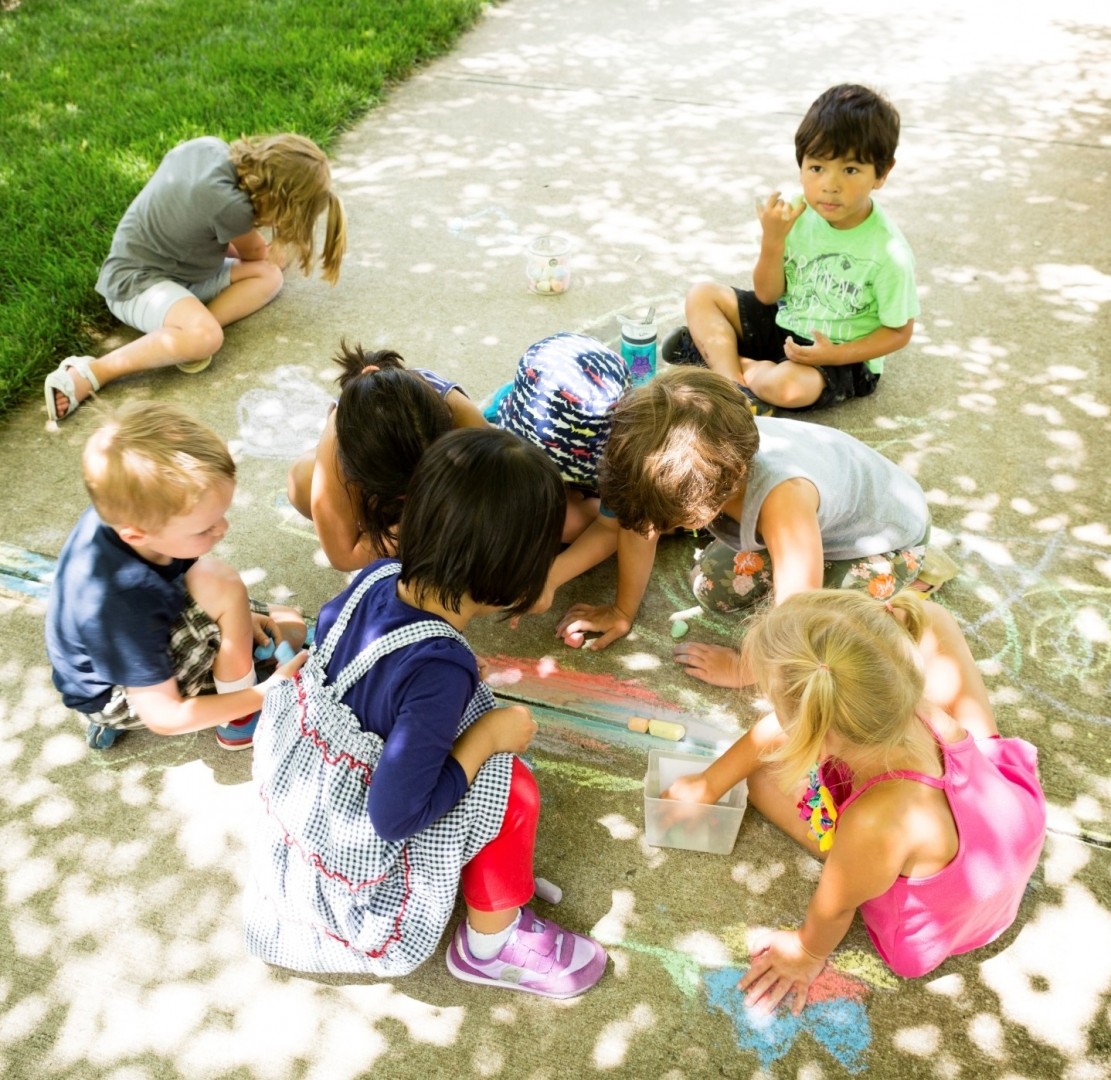 Forest Creatures
July 15-19, 2019
1-4 pm / Studio 1
If you visit the woods today, you're in for a big surprise! Campers will make their own forest out of paper, then fill it with forest creatures. You'll make a hooting owl, a sly fox, and a grumbly bear. Work with cardboard, paper, clay and more. Read the books Little Fox in the Forest and That Bear Can't Babysit.
SOLD OUT